Forex Driven by Coronavirus Second Wave Worries
In the G10 FX Market, SEK and NOK are the top gainers today, up 0.49% and 0.16% versus the dollar while GBP and AUD are the top losers, down -0.2% and -0.15% versus the dollar, respectively. The U.S. dollar hung on to gains on rising fears of a second wave of infections from coronavirus. Also, the Federal Reserve hinted that negative interest rates are less likely.
In the rates market, global yields were trading mixed today. The German 10-year was trading at -0.499, up 1.1bp. The UK 10-year was trading at 0.266, up 0.3bp. The US 10-year was trading at 0.699, down -0.8bp. The Japan 10-year was trading at -0.009, down -1.6bp.
In the Asian equities, markets were trading weak today. The Nikkei 225 was trading at 20390.5, down -0.0%. The Kospi was trading at 1922.17, down -0.68%. The Hang Seng was trading at 24249.0, down -1.44%. In the European equities, indices were trading firm today. The FTSE 100 was trading at 5968.97, up 0.49%. The DAX 30 was trading at 10828.6, up 0.05%. The Euro Stoxx 50 was trading at 2888.85, up 0.16%. Looking at Equity Futures so far, the FTSE100 Futures was trading at 5955.0, up 0.57%, the Euro Stoxx 50 Futures was trading at 2872.0, up 0.17% and the SP500 Futures was trading at 2913.88, down -0.3%.
In the Energy space, Oil futures were trading stronger today. The WTI Crude Futures was trading at 24.75, up 2.53%. The Brent Crude Futures was trading at 30.0, up 1.25%.
10-year Yields Daily Chart (1-month)
Daily FX Pivots
Brent Crude Daily Chart (1-month)
Forex Chart and Technical Analysis
EURUSD Chart (Two-week)
Strategy: Resistance at 1.0838 for 1.0789
Short-term view: EUR/USD resistance comes in at 1.0838 MACD and RSI have a bearish bias. Hence, we see a dip to 1.0789 enter at 1.0822. Above 1.0838 to open 1.0869
GBPUSD Chart (Two-week)
Strategy: Resistance at 1.2352 for 1.2265
Short-term view: GBP/USD resistance comes in at 1.2352 MACD and RSI have a bearish bias. Hence, we see a dip to 1.2265 enter at 1.2323. Above 1.2352 to open 1.242
USDJPY Chart (Two-week)
Strategy: Support at 107.3 for 108.11
Short-term view: USD/JPY MACD and RSI are flat but support comes in at 107.3 and we see a dip to 108.11 enter at 107.53. Below 107.3 to open 106.83
AUDUSD Chart (Two-week)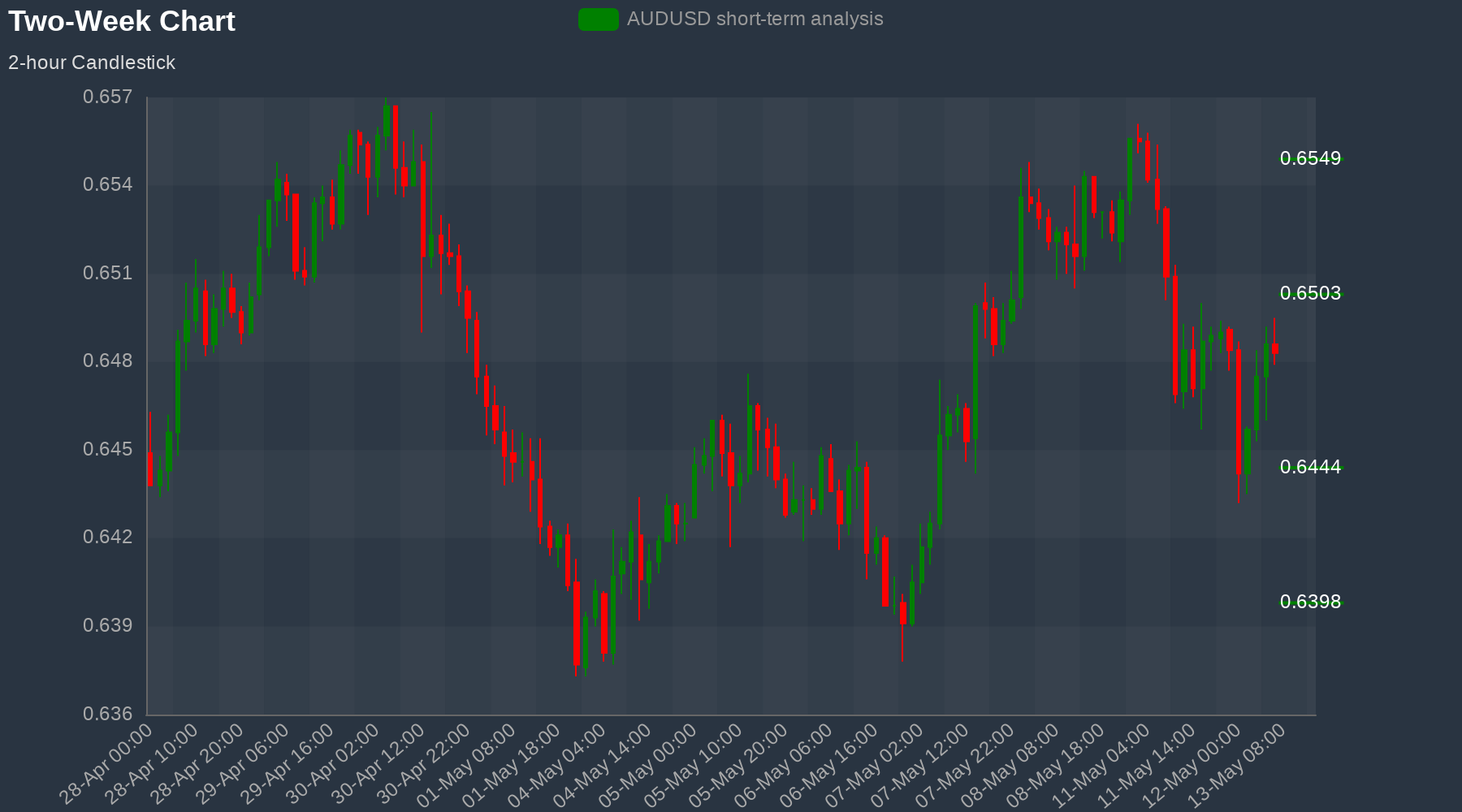 Strategy: Resistance at 0.6503 for 0.6444
Short-term view: AUDUSD resistance comes in at 0.6503 MACD and RSI have a bearish bias. Hence, we see a dip to 0.6444 enter at 0.6484. Above 0.6503 to open 0.6549