Trump Reignites Trade War Fears
In the G10 FX Market, JPY and CHF are the top gainers today, up 0.27% and 0.22% versus the dollar while AUD and NZD are the top losers, down -1.0% and -0.65% versus the dollar, respectively.
The bid for safe-haven currencies was on the back of comments from U.S. President Donald Trump. He said coronavirus pandemic is of primary importance compared to his trade deal with Beijing. He has threatened new tariffs on China that caused a sharp drop in global equities.
In the rates market, global yields were trading weaker with the US 10-year yield down -4.2bp trading at 0.604 and the German 10-year yield trading lower by -0.6bp around -0.586. In the energy space, the Brent front month is trading up 3.36% for the day at $26.12. In Asian Equities, Nikkei 225 closed lower, down -2.80% at 19627.50. Hang Seng and Kospi were closed for a holiday. In the European Equities, FTSE was down -1.98% trading at 5784.380 while Europe was close for the May Day holiday.
10-year Yields Daily Chart (1-month)
Daily FX Pivots
Brent Crude Daily Chart (1-month)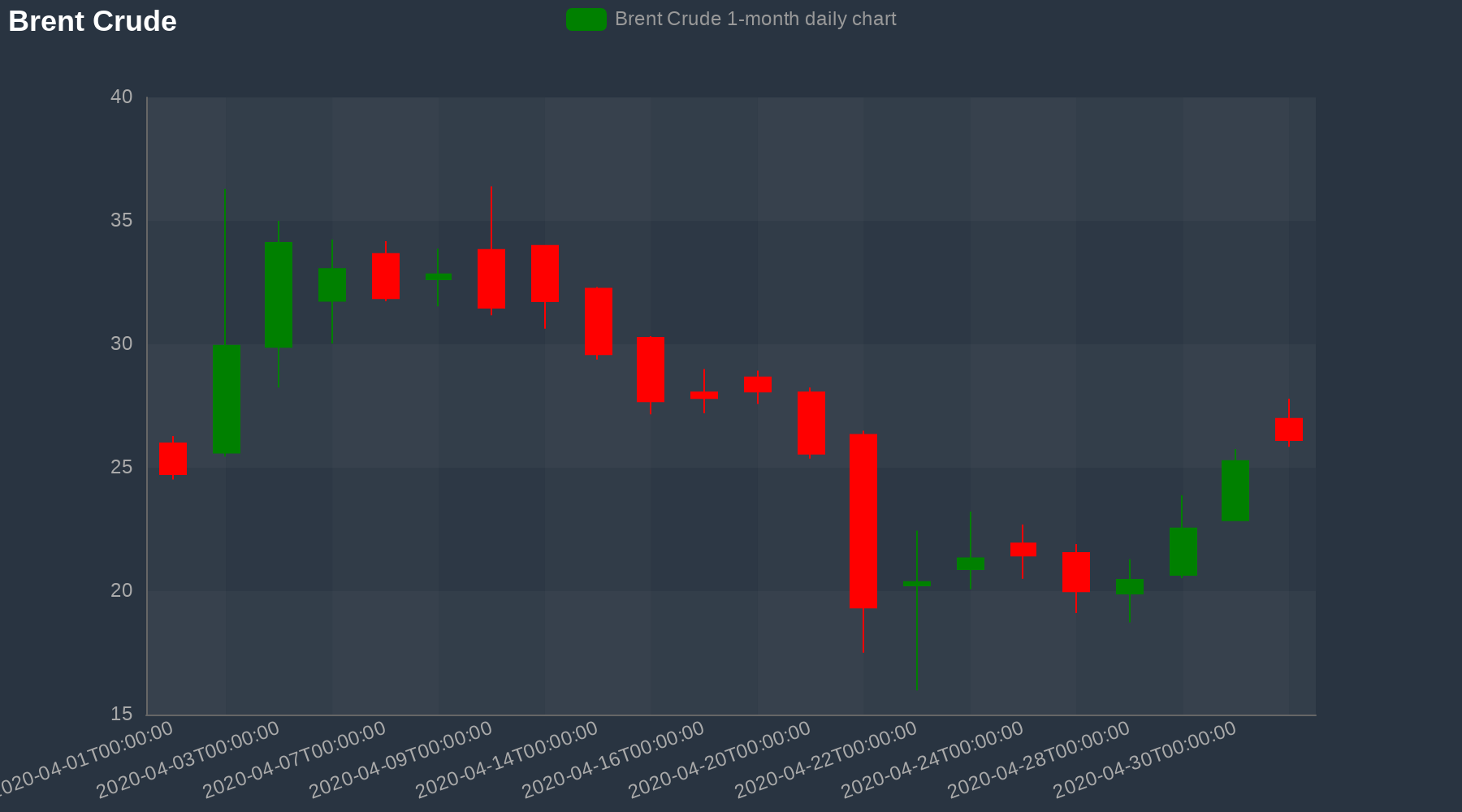 Forex Chart and Technical Analysis
EURUSD Chart (Two-week)
Strategy: Support at 1.092 for 1.1006
Short-term view: EUR/USD support comes in at 1.092 MACD and RSI have a bullish bias. Hence, we see bounce to 1.1006 enter at 1.0948. Below 1.092 to open 1.0866
GBPUSD Chart (Two-week)
Strategy: Support at 1.2468 for 1.2682
Short-term view: GBP/USD support comes in at 1.2468 MACD and RSI have a bullish bias. Hence, we see bounce to 1.2682 enter at 1.2539. Below 1.2468 to open 1.2342
USDJPY Chart (Two-week)
Strategy: Support at 106.55 for 107.03
Short-term view: USD/JPY support comes in at 106.55 MACD and RSI have a bullish bias. Hence, we see bounce to 107.03 enter at 106.71. Below 106.55 to open 105.93
AUDUSD Chart (Two-week)
Strategy: Resistance at 0.6479 for 0.6399
Short-term view: AUDUSD resistance comes in at 0.6479 MACD and RSI have a bearish bias. Hence, we see a dip to 0.6399 enter at 0.6453. Above 0.6479 to open 0.6524