BoE Rate Cut speculation Gather Pace
Updated 11:07AM 14/01/2020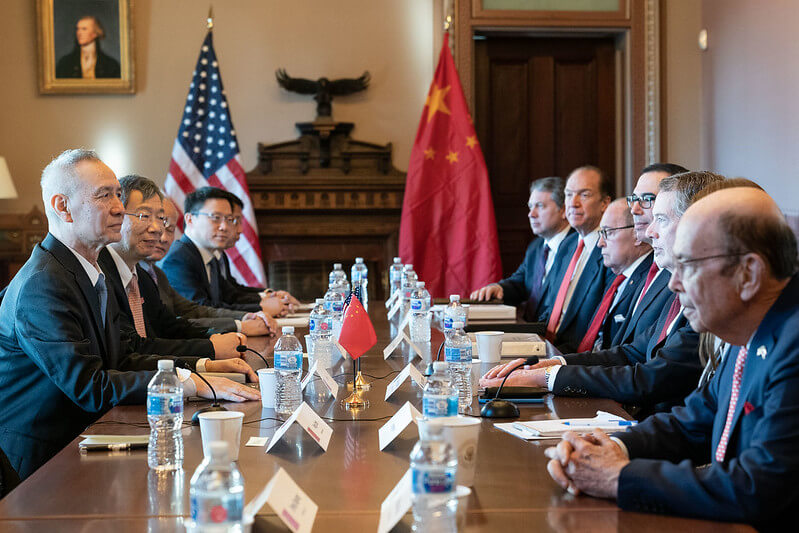 CHF and NOK are the top G10 FX gainers today, up 0.12% and 0.03% vs the dollar while GBP and NZD are the top losers, down -0.15% and -0.15% vs the dollar. Japanese yields rose across all maturities after a rally in the stock market and overnight gain in U.S. Treasury yields ahead of the inking of Phase 1 China-U.S. trade deal. Washington has also removed the currency manipulator charge on China. Sterling to euro rate fell to a low seen seven-weeks ago and Pound to Dollar hit a new 2020 low, as investors worried about the U.K. economy and speculated of a Bank of England rate cut interest as soon as this month.In the Asian equities space, the Nikkei 225 closed up 0.73% at 24,025.17, Hang Seng closed -0.24% at 28885.14 and Kospi ended 0.43% at 2238.88. The European equities were trading mixed with the FTSE 0.28% at 7638.89, DAX 0.12% at 13467.68, and CAC -0.06% at 6032.37. In the rates market, global yields were trading weaker; the US 10-year yield was trading at 1.8406% and the Bund 10-year yield trading at -0.204%. In the energy space, the Brent (front month) is trading up (0.08%) for the day at $64.25.
Get Real Time Forex Trade Ideas
Daily Pivots for Key Currency Pairs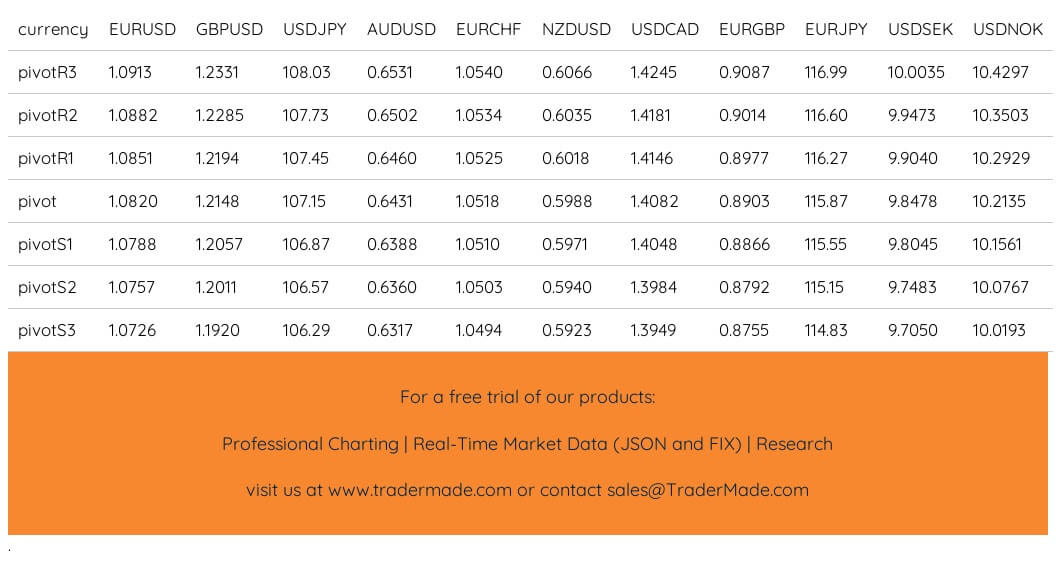 Economic Calendar
10-year Yields Chart (6-month)
Brent Front Month Daily Chart (6-month)
USD-Index Daily Chart (6-month)
Forex Chart and Technical Analysis
EURUSD Chart (Two-week)
Strategy: Resistance at 1.1167 for 1.1068
Short-term view: EUR/USD resistance at 1.1167, MACD and RSI are topping out. Hence, we see a move to 1.1068. Above 1.1167 to open 1.1200.
GBPUSD Chart (Two-week)
Strategy: Resistance at 1.3050, for 1.2900
Short-term view: GBP/USD resistance at 1.3050, MACD and RSI are weak. Hence, we expect a dip to 1.2900. Above 1.3050 to open 1.3100.
USDJPY Chart (Two-week)
Strategy: Resistance at 110.67 for 109.40
Short-term view: USD/JPY resistance at 110.67, RSI and MACD are topping out. A move lower to 109.40 is likely. Above 110.67 to open 111.12.
AUDUSD Chart (Two-week)
Strategy: Resistance at 0.6950 for 0.6950
Short-term view: AUD/USD MACD and RSI are topping out and resistance at 0.6950. A move towards 0.6836 is likely. Above 0.6950 to open 0.7000.