TraderMade have been developing charting systems since 1984 and have a proven track record of integrating charting with both off-the-shelf and custom solutions covering Forex, Cryptocurrency, Metals and CFD.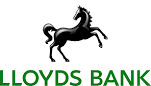 Many Financial Services organisations have dedicated their efforts into strategic technologies to provide online services to their customers. These technologies might be liquidity sourcing/management and price generation, credit and risk management, order routing and addressing complexities of multi-asset platforms. These organisations focus is turning to concentrate on bringing a richer user-experience for their customers and delivering targeted content which further enables and enhances the services offered via existing portals.
Charting Solutions
For more than 35 years, we have been delivering the highest quality historical and real-time charting and technical analysis solutions to worldwide institutions and individual traders. We offer 100+ clients a unique combination of in-house UK developed software built upon unrivalled data quality with dedicated local support and training. We also offer a complete integration service across our comprehensive range of products. All technology and solutions will be hosted and supported by TraderMade in its entirety, all systems are built to scale and are easily deployable.
TraderMade offers comprehensively featured browser based solutions which can be hosted in a wide range of applications and websites, White Label solutions can use TraderMade data or any data of your choice, and is configured to expose charting and analysis functionality as required to meet your objectives. Both "Global" & "Advanced" charting options are available;
Portal Integration - Global Charting
This powerful, interactive charting option is suitable for end-users that require intuitive, interactive and highly customisable charts. Written in JavaScript, this lightweight solution can be scaled very easily for large numbers of users and is fully functional on mobile devices and tablets.
Example Integration
Select Currency
Select Timeframe
Chart Features
Select Currency Market
Select Chart timeframe
Select Chart type
Apply & remove data studies

Moving averages
Bollinger-bands

Apply & remove data oscillators
X-axis zooming and scrolling
Pivot point data can be added to the chart
Portal Integration - Advanced Charting
TraderMade have an API driven HTML charting component using the HTML5 canvas object & JSON and suitable for both basic & sophisticated end-users. The Chart exposes its functionality which can be accessed via JavaScript (or similar technologies) by way of calls and call-backs.
Charting functionality exposed via API: The following functionality is exposed via the API and can be implemented via a menu created by the Customer or TraderMade. The API can also be accessed by code during integration to allow for automation (e.g. change the market being charted when something is clicked on the enclosing web-page or application);
Select Currency Market
Select Chart timeframe
Select Chart Bar-size
Select Chart type
Apply & remove data studies
Moving averages
Apply & remove data oscillators
Apply & remove manual lines

Horizontal Lines (initiated by menu completed by click on chart)
Trend-lines (initiated by menu completed by clicks on chart)

X-axis zooming and scrolling
Show/Hide Values Window
Show/Hide Gridlines
Show/Hide Price Indicator on Y-Axis
Enable/Disable cross-hair cursor
Set colours for all components
Customisation:
The following customisations can be applied to all TraderMade charting integrations:
Standard default colours for all items
Additional studies on request
Display TraderMade FX G10 Data
Menu systems:
Included as standard within the price, for user-interaction and increasing the user experience, the charting component requires a menu system. TraderMade can develop the menu system for the Customer, or can provide the API document so that the customer can develop and support its own menu system.
The above example is TraderMade integrated charting within the "Lloyds Arena" portal, which is used by corporate clients & traders of the bank. We have also completed charting integrations for BNP Paribas and Citi Group for their respective Cortex FX and Citi Velocity portals, keeping their clients within their own pricing & charting "eco-system".
We have completed many institutional projects and have a wealth of experience in dealing with banking & start-up clientele. All integrations are supported by our in-house Development team & TraderMade will support all portal integration services 24/7.
Call us on +44 (0)20 8313 0992 or email support@tradermade.com for more information on pricing, terms and integration options.