Dollar Rally Paused But Euro Vulnerable to a Further Downside
Updated 09:58AM 19/02/2020
NOK and NZD are the top G10 FX gainers today, up 0.49% and 0.31% vs the dollar while JPY and GBP are the top losers, down -0.31% and -0.16% vs the dollar.
Euro stabilised a little as improvement in risk sentiments paused the dollar rally and provided much-needed relief for the single currency that had dipped to three-year lows on fears of weakening eurozone economy.
In the Asian equities space, the Nikkei 225 closed up 0.89% at 23,400.70, Hang Seng closed 0.46% at 27655.81 and Kospi ended 0.07% at 2210.34. The European equities were trading firm with the FTSE up +0.89% at 7447.41, DAX up +0.38% at 13732.78, and CAC up +0.52% at 6088.12. In the rates market, global yields were trading firmer; the US 10-year yield was trading at 1.561% and the Bund 10-year yield trading at -0.403%. In the energy space, the Brent (front month) is trading up (0.62%) for the day at $58.11.
Get Real Time Forex Trade Ideas
Economic Calendar
10-year Yields Daily Chart (6-month)
Daily FX Pivots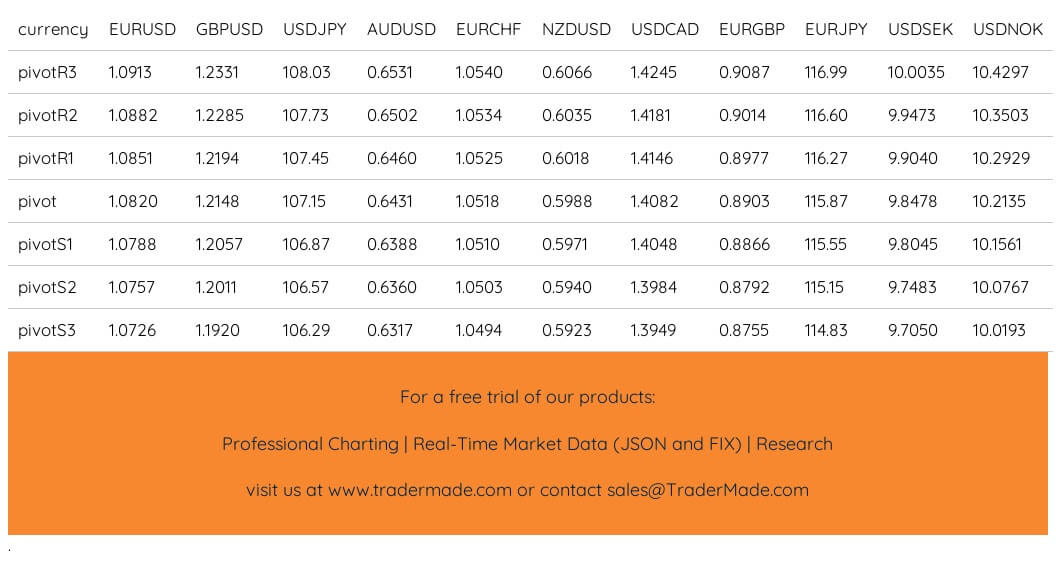 Brent Crude Daily Chart (1-month)
Forex Chart and Technical Analysis
EURUSD Chart (Two-week)
Strategy: Resistance at 1.0825 for 1.0858
Short-term view: EUR/USD resistance comes in at 1.0825, MACD crossover suggests a bearish bias and RSI is below 50. Hence we see a downside to 1.0752. Above 1.0825 to open 1.0858.
GBPUSD Chart (Two-week)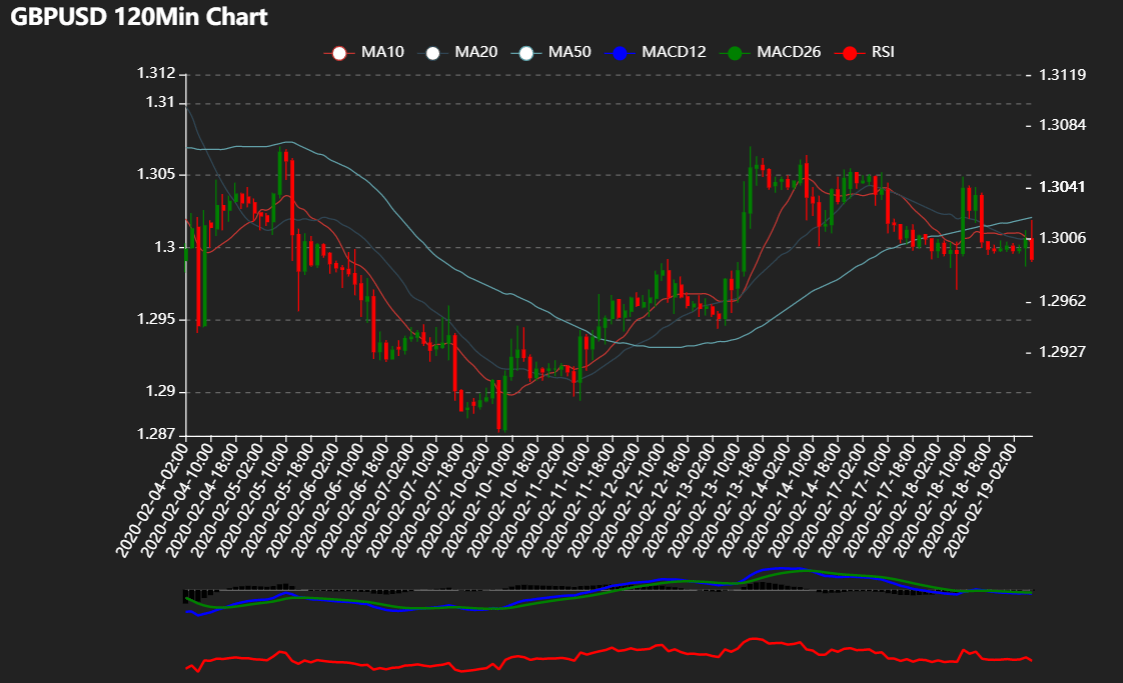 Strategy: Resistance at 1.3041 for 1.2927
Short-term view: GBP/USD resistance comes in at 1.3041, MACD crossover suggests a bearish bias and RSI is below 50. Hence we see a downside to 1.2927. Above 1.3041 to open 1.3084
GBPJPY Chart (Two-week)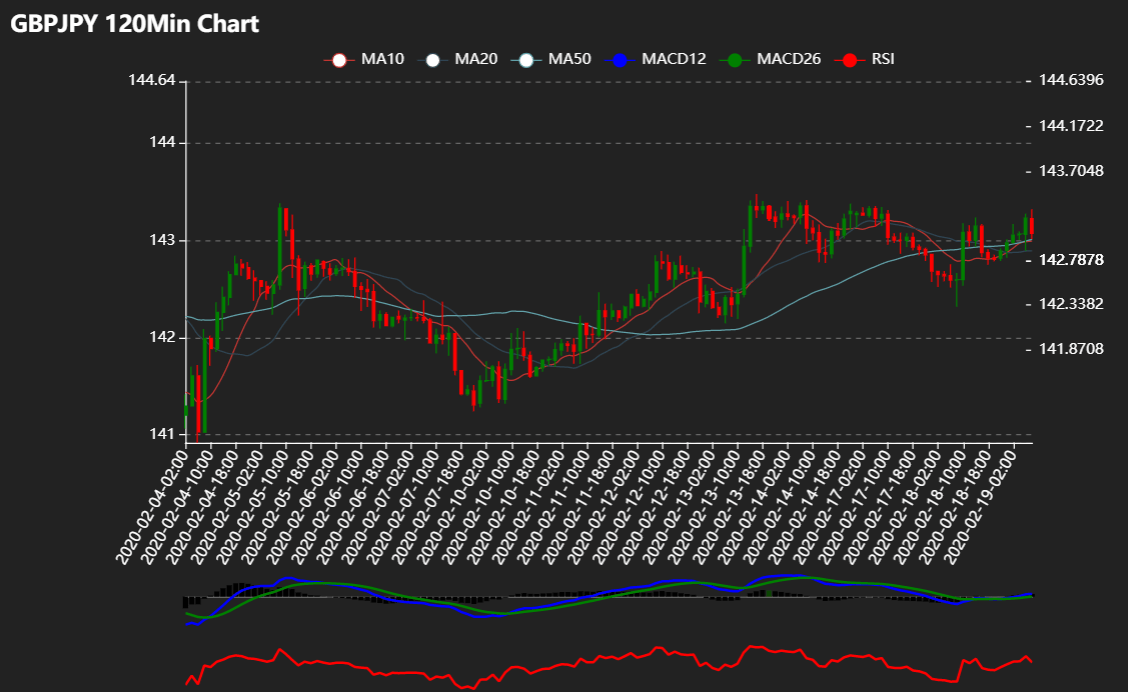 Strategy: Support at 142.78 for 143.70
Short-term view: GBP/JPY support comes in at 142.7878, MACD crossover suggests a bullish bias and RSI is above 50. Hence we see an upside to 143.7048. Below 142.7878 to open 142.3382
AUDUSD Chart (Two-week)
Strategy: Resistance at 0.6711 for 0.6649
Short-term view: AUDUSD resistance comes in at 0.6711, MACD below zero and RSI is below 50. Hence we see a downside to 0.6649. Above 0.6711 to open 0.6735