ECB Due Next, Coronavirus in China weigh on sentiment
Updated 10:13AM 23/01/2020
AUD and JPY are the top G10 FX gainers today, up 0.38% and 0.29% vs the dollar while CAD and NOK are the top losers, down -0.21% and -0.13% vs the dollar. The yen gained while China's yuan dipped to a two-week low as traders were worried that the spread of coronavirus in China will weigh on the economy. The Australian dollar rallied after a surprising drop in the domestic unemployment rate. The euro was calm ahead of the European Central Bank meeting where not much is expected in terms of policy action, however, we do see room for a move in euro if ECB errs on either side of the hawkish-dovish spectrum. Elsewhere, Sterling was steady after yesterday's gains, BoE rate cut bet now stands at 50% despite a positive employment report earlier this week. In the Asian equities, the Nikkei 225 closed -0.98% lower at 23,795.44, Hang Seng closed -1.52% at 27909.12 and Kospi ended -0.93% at 2246.13. The European equities were trading mixed with the FTSE -0.19% at 7557.59, DAX -0.4% at 13461.54, and CAC 0.04% at 6013.42. In the rates market, global yields were trading weaker; the US 10-year yield was trading at 1.7429% and the Bund 10-year yield trading at -0.273%. In the energy space, the Brent (front month) is trading down (-1.22%) for the day at $62.44.
Get Real-Time Forex Trade Ideas
Economic Calendar

10-year Yields Daily Chart (6-month)
Daily FX Pivots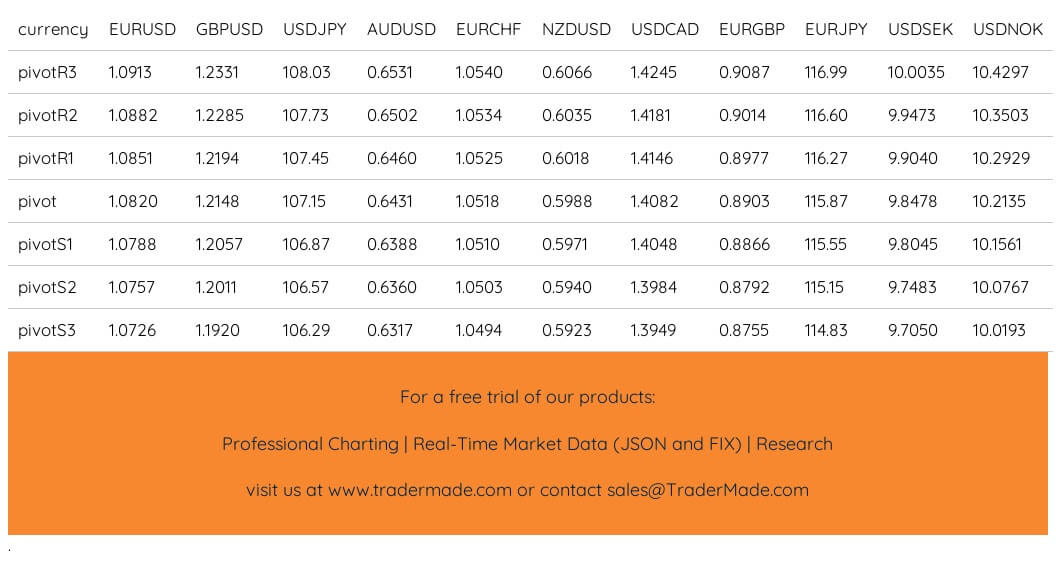 Brent Front Month Daily Chart (6-month)
USD-Index Daily Chart (6-month)
Forex Chart and Technical Analysis
EURUSD Chart (Two-week)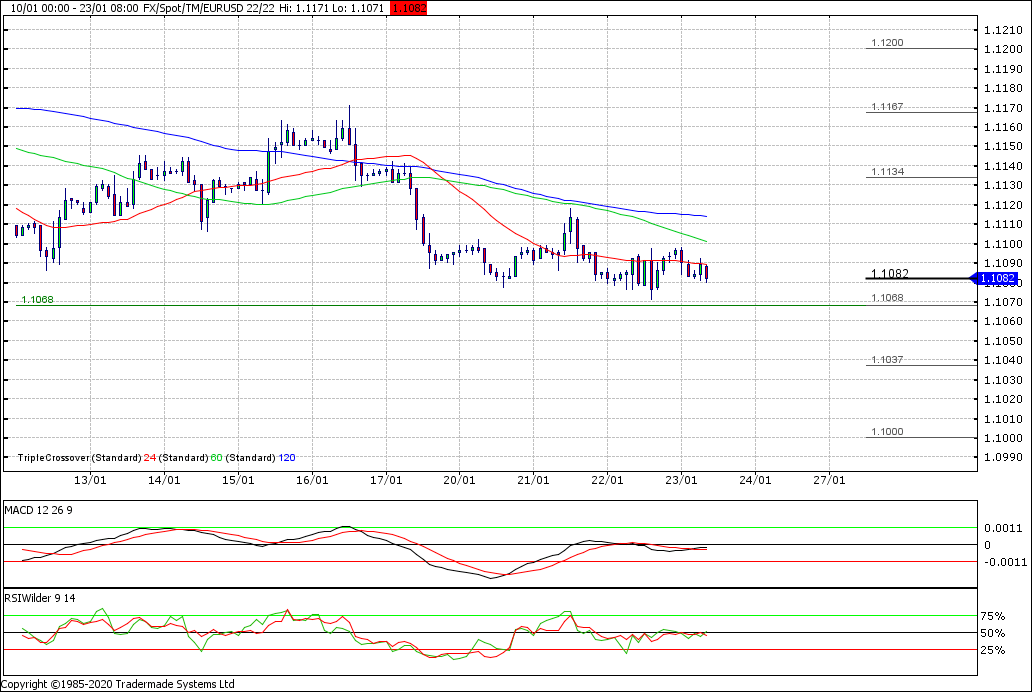 Strategy: Support at 1.1068 for 1.1136
Short-term view: EUR/USD support at 1.1068, MACD and RSI are improving. Hence, we see a move to 1.1136, likely 1.1170. Below 1.1068 to open 1.1037.
GBPUSD Chart (Two-week)
Strategy: Resistance at 1.3150, for 1.3050
Short-term view: GBP/USD resistance at 1.3150, MACD and RSI are topping out. Hence, we expect a dip to 1.3050. Above 1.3150 to open 1.3222.
USDJPY Chart (Two-week)
Strategy: Resistance at 109.80 for 108.81
Short-term view: USD/JPY resistance at 109.80, RSI and MACD are weakening. A move lower to 108.81 is likely. Above 109.80 to open 110.27.
AUDUSD Chart (Two-week)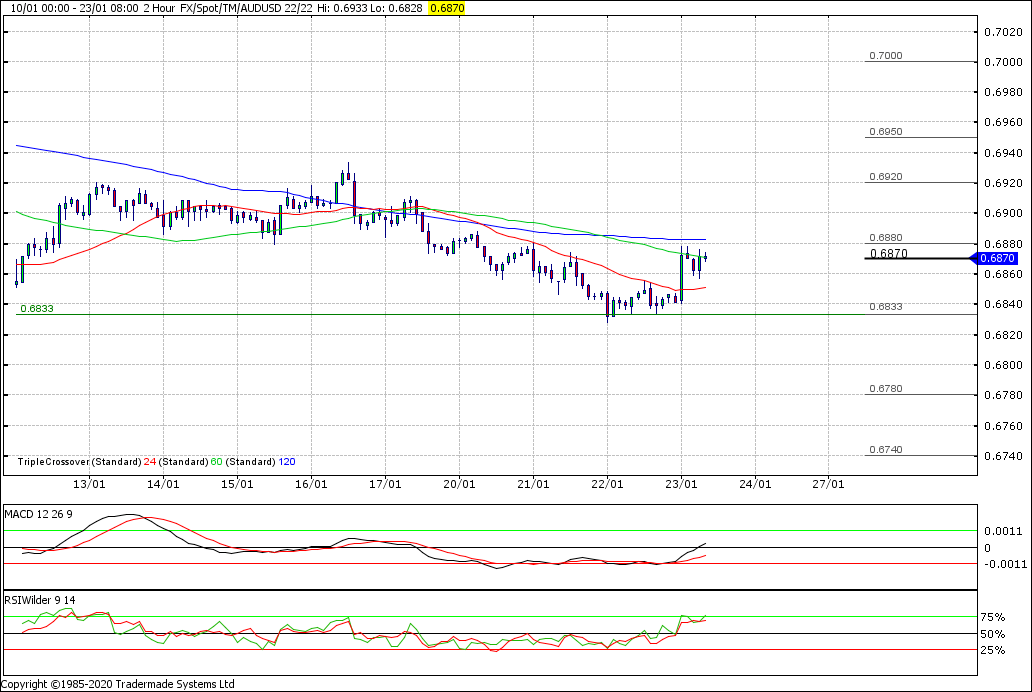 Strategy: Support at 0.6833 for 0.6920
Short-term view: AUD/USD MACD and RSI are bottoming and support at 0.6833. A move towards 0.6920 is likely. Below 0.6833 to open 0.6780.