Forex Outlook as Risk Appetite Improves
Updated 10:15AM 10/01/2020
AUD and NZD are the top G10 FX gainers today, up 0.28% and 0.02% vs the dollar while SEK and CHF are the top losers, down -0.19% and -0.15% vs the dollar. Australian and New Zealand dollar rose on Friday on improved geopolitical sentiments. Upbeat U.S. economic data and easing of fears over a war between the U.S. and Iran also helped in improving risk appetite. Elsewhere, Sterling remained sideways despite House of Commons approving legislation which will allow Britain to leave the EU on the 31st of January. In the Asian equities space, the Nikkei 225 closed 0.47% higher at 23,850.57, Hang Seng closed 0.27% at 28638.2 and Kospi ended 0.91% at 2206.39. The European equities were trading mixed with the FTSE 0.03% at 7600.06, DAX 0.17% at 13517.81, and CAC -0.05% at 6039.32. In the rates market, global yields were trading mixed; the US 10-year yield was trading at 1.8581% and the Bund 10-year yield trading at -0.227%. In the energy space, the Brent (front month) is trading down (-0.26%) for the day at $65.2.
Get Real Time Forex Trade Ideas
Daily Pivots for Key Currency Pairs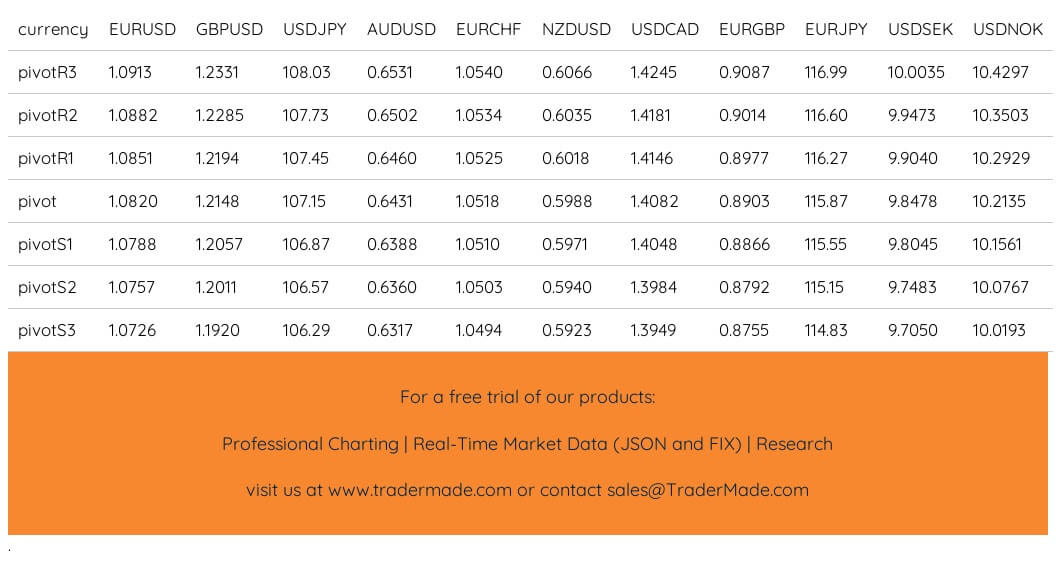 Economic Calendar
10-year Yields Chart (6-month)
Brent Front Month Daily Chart (6-month)
USD-Index Daily Chart (6-month)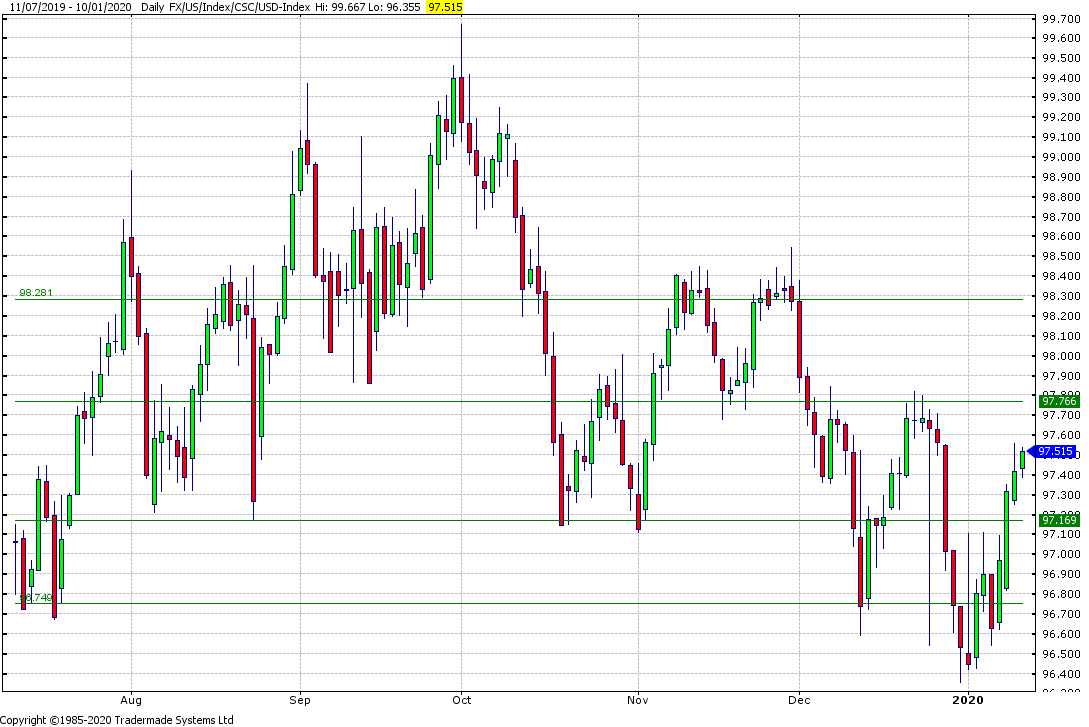 Forex Chart and Technical Analysis
EURUSD Chart (Two-week)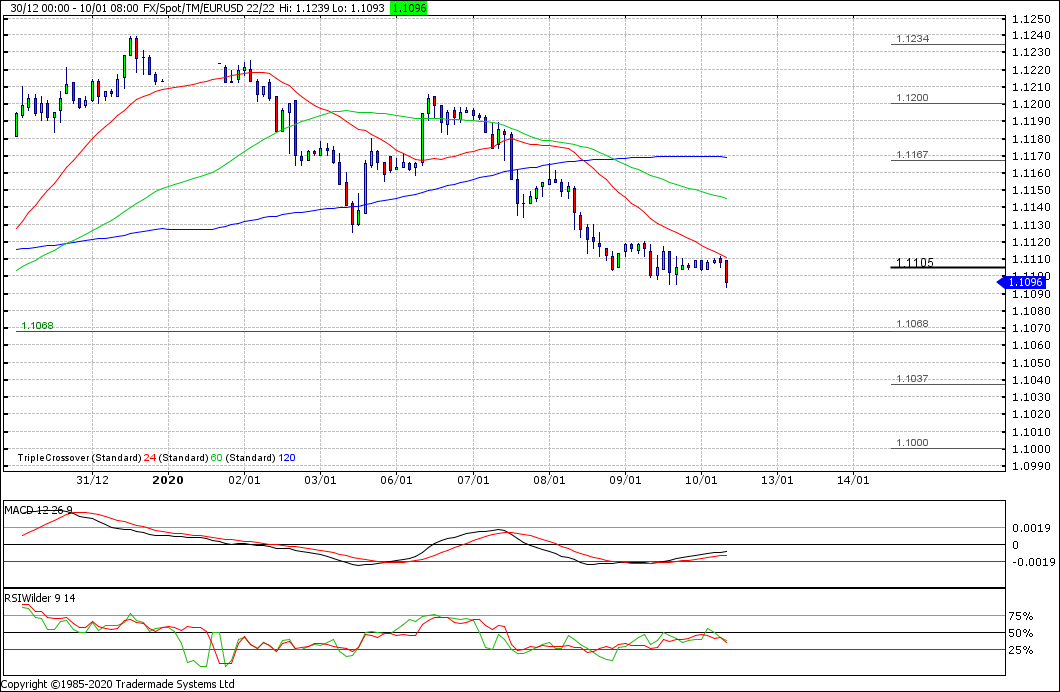 Strategy: Support at 1.1068 for 1.1167
Short-term view: EUR/USD support at 1.1068, MACD and RSI are improving. Hence, we see a move to 1.1167. Below 1.1068 to open 1.1000.
GBPUSD Chart (Two-week)
Strategy: Resistance at 1.3100, for 1.2950
Short-term view: GBP/USD resistance at 1.3100, MACD and RSI are weak. Hence, we expect a dip to 1.2950. Above 1.3100 to open 1.3150.
USDJPY Chart (Two-week)
Strategy: Resistance at 110.00 for 108.81
Short-term view: USD/JPY resistance at 110.00, RSI and MACD are topping out. A move lower to 108.81 is likely. Above 110.00 to open 110.67
AUDUSD Chart (Two-week)
Strategy: Support at 0.6836 for 0.6950
Short-term view: AUD/USD MACD and RSI are bottoming out and support at 0.6836. A move towards 0.6950 is likely. Below 0.6836 to open 0.6780.