TraderMade publish a comprehensive range of content to Twitter
...including these on a continuous cycle;
High Low Alerts
Our alerts server monitors live Market Rates received from our Live Data Feeds and post alerts to Twitter if a new Market High or Low is generated for the day, week, month or 2,3,6 Monthly and multi year as well as all time.
This covers a large range of Forex and other assets markets including Cryptocurrencies.
Our Live Market Data Feed is available as a service through multiple delivery methods including FIX and RESTfulAPI.
Discover more and start a free trial
Daily Movements Versus the Dollar
3 times a day at Asian Session Close, European Close and New York Close, we generate and publish a snap-shot of CAD, EUR, AUD, CHF, JPY, SEK, GBP NZD and NOK vs the USD.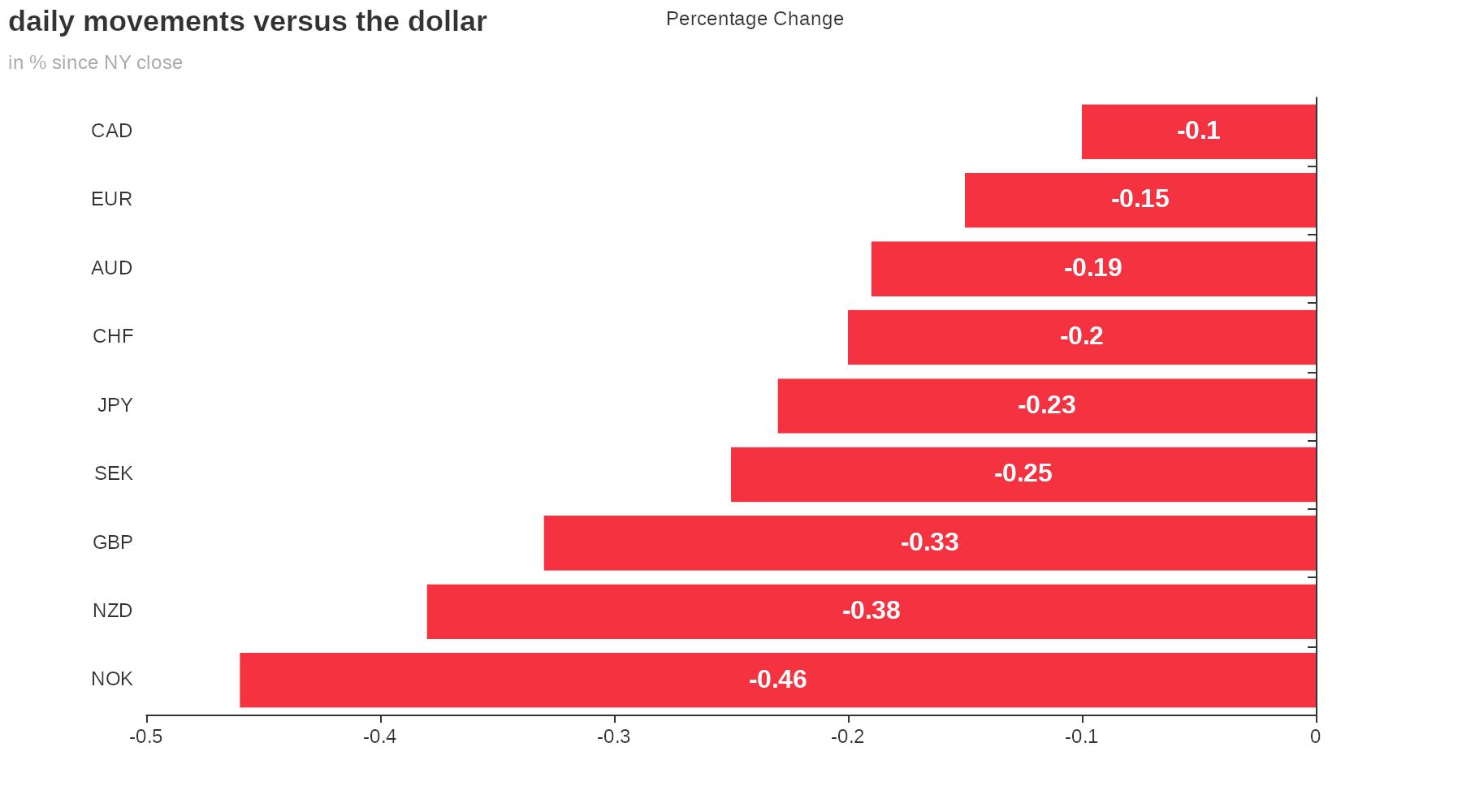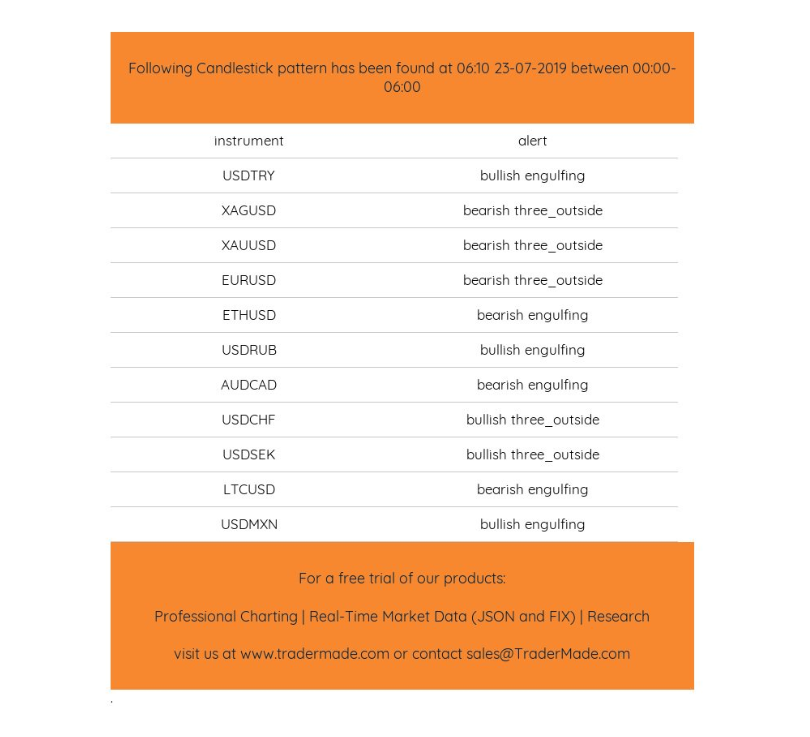 Candlestick Pattern Recognition
4 times a day for 6 Hour and Daily bars we analyse historical data to identify candlestick patterns in the Forex Markets and Cryptocurrencies. These are then published to Twitter in the form of a grid.
This information is also available though our Technical Analysis API and can be viewed in graphical form in our Analysis Portal.
Pivot Points
The pivot point grid is generated daily and is one of the most important sources of relevant financial information for the Forex Markets. This report covers EURUSD (Euro USD), GBPUSD, USDJPY, AUDUSD, EURCHF (Euro CHF), NZDUSD, USDCAD, EURGBP (Euro GBP), EURJPY (Euro JPY), USDSEK and USDNOK - others are available on request.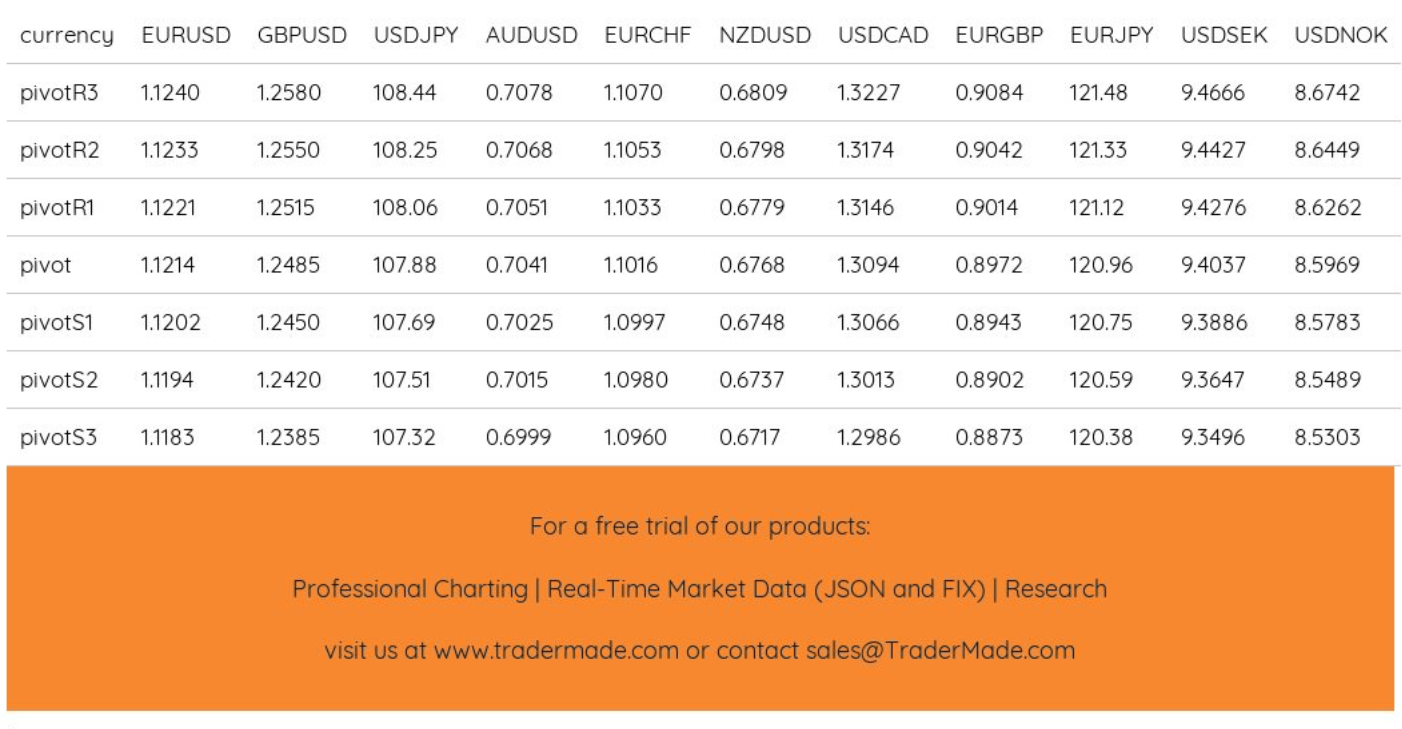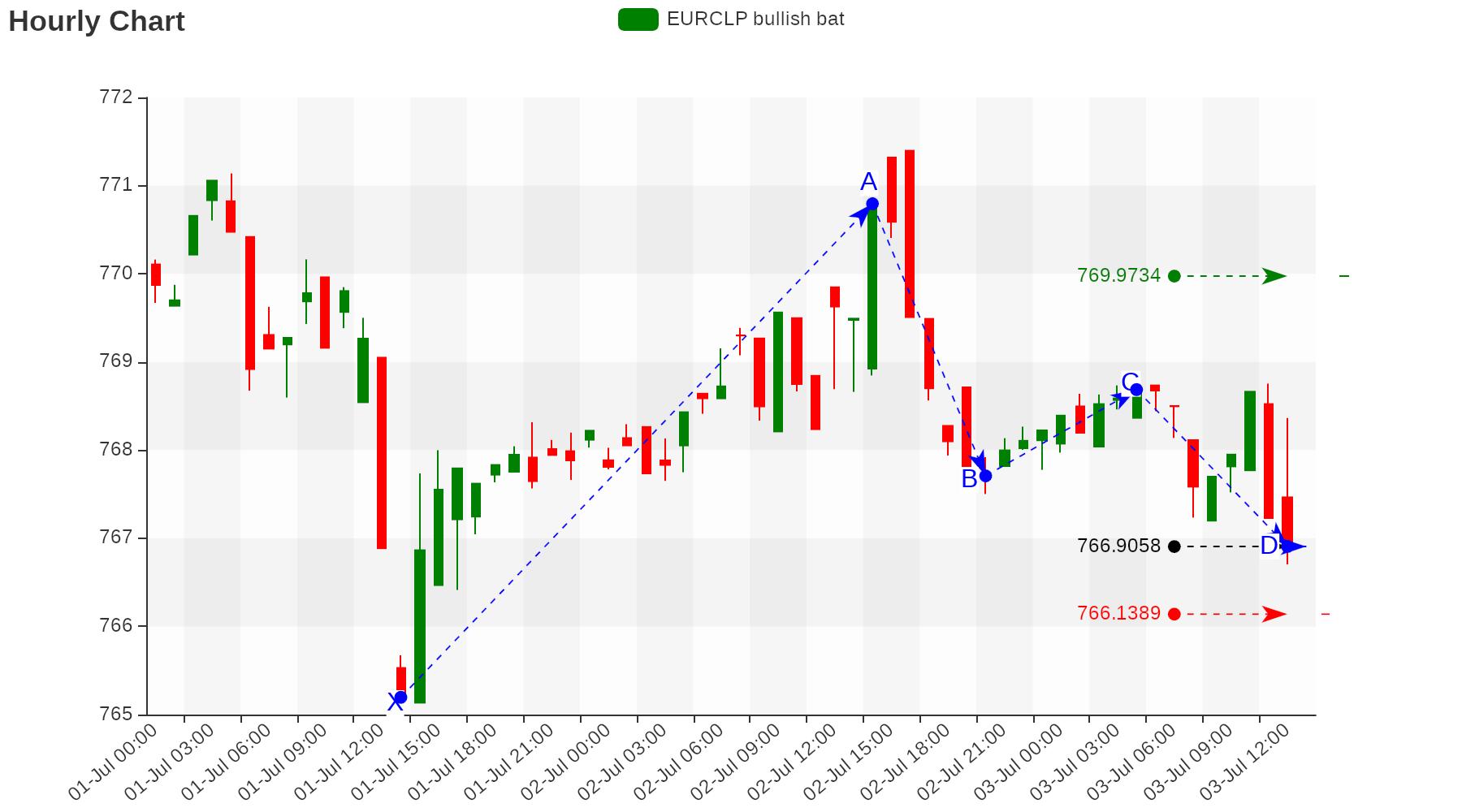 ABCD Patterns
We monitor Real-Time and Historical data sets, looking for ABCD Patterns. We look for Harmonic Bat, Crab, Butterfly and Gartley. These are published to Twitter when they are detected.
Bat Pattern - The bat pattern is regarded as one of the more accurate patterns and exhibits a better success rate than any other pattern.
Crab Pattern -The crab pattern is a reversal pattern therefore we have the bearish crab pattern that signals a bearish reversal and a bullish reversal to indicate and bullish reversal.
Butterfly -The Butterfly pattern is consists of four legs marked X-A, A-B, B-C and C-D. It is very effective for signaling when a price movement is coming to an end.
Gartly Pattern -The Gartly pattern is based on Fibonacci numbers and ratios and is useful fot identifying market highs and lows.
Our twitter content
All our twitter content is generated using our in house data sources that we have been trapping and storing Forex Rates since 1984. This data is aggregated from a collection of Bank and Institutions.
Our historical data is meticulously cleaned and checked to ensure the best possible signals and alerts.