Sterling Down on BoE, Coronavirus Drives FX and Equities
Updated 10:38AM 28/01/2020
JPY and GBP are the top G10 FX gainers today, up 0.32% and 0.11% vs the dollar while AUD and NZD are the top losers, down -0.83% and -0.79% vs the dollar. Commodity-linked currencies took a nosedive as rising fears about the spread of a coronavirus in China sent investors taking cover. Elsewhere, Sterling was steady ahead of Bank of England's decision to cut interest rates (chances of a rate cut is 50/50).In the Asian equities space, the Nikkei 225 closed -2.03% lower at 23,343.51. The European equities were trading weaker with the FTSE down -2.16% at 7421.82, DAX down -1.89% at 13320.55, and CAC down -1.95% at 5906.63. In the rates market, global yields were trading weaker; the US 10-year yield was trading at 1.6183% and the Bund 10-year yield trading at -0.362%. In the energy space, the Brent (front month) is trading down (-3.38%) for the day at $58.64.
Get Real-Time Forex Trade Ideas
Economic Calendar
10-year Yields Daily Chart (6-month)
Daily FX Pivots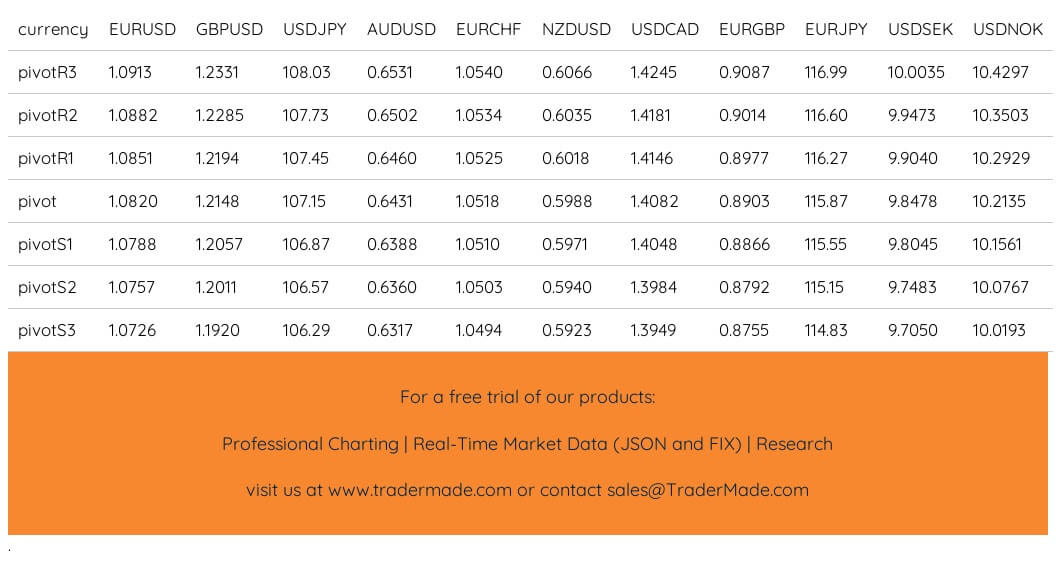 Brent Front Month Daily Chart (6-month)
USD-Index Daily Chart (6-month)
Forex Chart and Technical Analysis
EURUSD Chart (Two-week)
Strategy: Support at 1.1000 for 1.1100
Short-term view: EUR/USD support at 1.1000, MACD and RSI are improving. Hence, we see a move to 1.1100. Below 1.1000 to open 1.10950.
GBPUSD Chart (Two-week)
Strategy: Resistance at 1.3150, for 1.3050
Short-term view: GBP/USD resistance at 1.3150, MACD and RSI are topping out. Hence, we expect a dip to 1.3050. Above 1.3150 to open 1.3222.
USDJPY Chart (Two-week)
Strategy: Resistance at 109.40 for 108.01
Short-term view: USD/JPY resistance at 109.40, RSI and MACD are weakening. A move lower to 108.01 is likely. Above 109.40 to open 109.80
AUDUSD Chart (Two-week)
Strategy: Resistance at 0.6833 for 0.6740
Short-term view: AUD/USD MACD and RSI are weakening and resistance at 0.6833. A move towards 0.6740 is likely. Above 0.6833 to open 0.6878.