Back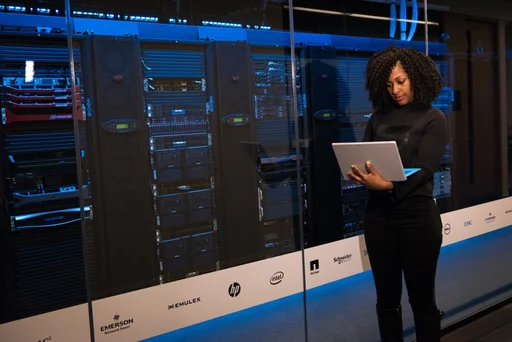 Beyond Numbers: Uncovering the Worth of High-Quality Forex Data
18 July 2023
---
TraderMade has been empowering banks, tech startups, fintech companies, businesses, and individuals (from all over the world) with quality Forex data for nearly 40 years. Many technical aspects have changed over the last four decades. Yet, one thing has been paramount; giving our customers the best quality Forex data possible. 
We're a data company with thousands of users worldwide, and we've seen a lot of changes over the years. Back in the days before the internet, we were one of the first companies to sell charts to banks. Since then, we've always focused on ensuring the Forex data is accurate and reliable.
From all those years, we have learned that there are five crucial factors to providing high-quality Forex data. We always prioritize that our Forex data meets all the five critical elements that drive the Quality of Forex Data. 
Let's take a closer look at each of these factors:
Accuracy
Imagine you are integrating a cheap, low-quality Forex API into your trading platform. As the data your users retrieve is stale and skewed - how can their analysis and decision-making be data-driven or well-informed?
We ensure our rates are up-to-date and free of skew to provide you and your customers with an accurate overview of the foreign exchange market.
Latency
Forex data users in the modern era prefer the latest updates up to milliseconds. However, many cheap-quality data vendors provide stale data. Data users looking for live streaming exchange rate updates cannot afford to have stale data, as it ruins their analysis and critical business decisions. 
Our real-time Forex data is delivered as it updates on our server in real-time. Sounds interesting? Low-latency Forex data implies the latest moves in the exchange rates are instantly brought to you. 
We offer Forex data via delivery methods ideal for real-time rates, like WebSockets and FIX protocol. Additionally, our REST API also updates in milliseconds. 
Also Read: Push Vs. Pull Forex Data
Frequency
Many low-quality data vendors provide synthetic updates by adding different timestamps. Stale data forwarded as the latest rates- at best- ruin product standards- and worst- causes financial losses.
Our real-time feed provides rates as it updates. The frequency of data updates runs into hundreds of quotes a minute. 
Providing high-frequency tick forex data feed requires a lot of effort and dedication. Therefore, Selecting a reliable data partner is vital for the success of any Forex product.
Also Read: Understanding Good Quality FX Tick Data
Robustness
Another crucial factor is robustness. Without a resilient infrastructure and 99.99% uptime, even the best feed can be worth nothing. 
Our infrastructure, constructed on AWS, is built to be sturdy and reliable. This robustness empowers us to provide new features and handle high volumes of user traffic effortlessly, ensuring smooth operations without any complications. It grants you the necessary flexibility and scalability to expand your business seamlessly.
Support
In today's age of chatbots and 24-hour email responses, many technically unsound Forex data vendors may leave you confused and helpless when you need them the most. Integrating Forex API into digital solutions involves many technicalities. So, prompt technical support to resolve their technical issues is a critical element driving the quality of Forex data.
TraderMade takes great pride in our swift response times, ensuring we address our customers' queries and concerns within minutes or hours- rather than days. Rest assured, support is a standout feature that we excel in and prioritize above all.
Now that you know the five factors of quality Forex Data let us see what it is worth.
We at TraderMade, aim to provide Forex Data to as many users as possible. You may say well, that is what any data company would want. Well, no. Quality Market Data companies are happy dealing with big firms that can pay thousands of pounds in data costs. 
Small and Medium Enterprises, Researchers, and Startups face difficulties getting quality Forex Data due to the high cost. We aim to change this by enabling smaller entities to access accurate Forex data backed by high-end technology at a reasonable price. 
We empower a cross-section of users by providing a data cost suiting their practical data needs. We offer flexible, well-thought data subscription plans with reduced data costs for low use and fewer instruments. We also provide data to researchers and startups at a heavily discounted price.
Conclusion
The article covers the five factors of high-quality Forex data and discusses how inexperienced, poor-quality market data vendors fail. TraderMade provides reliable and accurate Forex data, satisfying all the required factors. Choose us as your data partner to get thousands of pounds worth of Forex data at a fraction of the cost, depending on your data needs.