Back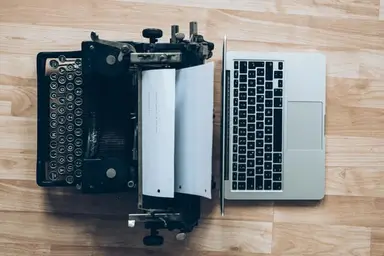 How does TraderMade Compare to Other Forex API Providers?
28 April 2021
---
There are many options for Forex, Metals, and CFD API data, we're often asked how TraderMade is different from others. So here's an overview of how we compare to similar providers and what makes us stand out.
The big providers
In the financial data market, several big players dominate the top end of the industry and are providers to some of the biggest companies in the world. These companies have been long established as the big fish and have long-term relationships with many of their clients. However, these providers are not in a good position to serve start-ups and smaller companies.
The reasons for this:
* Technical Debt:
They are big and established and have many layers of management and technology, this means their ability to innovate is very poor. Bloomberg for example is built on 15 million lines of Fortran code, you can't be nimble when you are carrying this kind of technical debt making any progress slow.
*Costs: 
The systems that these companies are running are large and established and have been running for many years, they have multiple layers of admin and management and this makes them very expensive to run. Many still use manual processes that are outdated and arcane, these lead to lower quality but still a higher price and a tendency to rest on their laurels. 
*Competing Products: 
Many of the big providers Reuters and Bloomberg also have high-value terminals that they use to display their data. This then sets a price point for their data feeds as to not encourage competitors to produce better terminals to compete.
Smaller Providers:
In recent years there has been a surge in the number of smaller providers and with this surge has come a new wave of innovation. However, these smaller companies are not experienced enough to provide the quality support and data required.
*Unestablished:
Many of these companies have only come into the market in the last few years and some can prove to be very unreliable (many close due to unfeasible business models ). In a market where your data source is the fuel for your business, this is a very risky proposition.
*Unreliable data: 
The business model for some of these companies is to buy in a feed and then serialize it out to clients, To reach the price point required they are forced to cut costs on feeds and this affects the quality of the data. Some companies are even stealing their data and passing it off as their own.
*Inexperienced: 
Some of these companies are run by people who don't have the knowledge or experience required to run and support a company in the real-time data landscape.
*Support: 
Many of the smaller companies are run with limited resources and staff and this has a direct impact on support. The last thing you want when your real-time system is down is a slow response from your provider. 
How does TraderMade mitigate these problems:
Technical Debt:
TraderMade products are built on cutting-edge systems running over multiple sites powered by Amazon Web Service (AWS).
Costs:
TraderMade is a smaller but established company that has innovated its products to enable them to provide a cost-effective solution.
Unestablished:
TraderMade is an established player in the FX market, Established in 1984 and have been providing financial services to Bank, Institutions, and private individuals ever since.
Unreliable data:
TraderMade has been sourcing and trapping its data from established partners since 1984 and has an established cleaned and reliable catalogue of data.
Inexperienced:
TraderMade's CEO Chris Randall is a veteran of the industry and has worked at TMS for 20+ years with an in-depth understanding of real-time data, he has assembled a team of ex-traders, quants, and skilled technicians to provide a robust and reliable market data solution with first-class support. 
Support:
Access to TraderMade data is fully automated through our Market Data website and can be easily managed through a user portal. This allows us to allocate more resources to support our customers via email, phone, and live chat with our dedicated customer support team. We are also happy to provide technical and engineering support to minimize integration time and maximize value.
Why do people choose TraderMade? It's simple for quality data with first-class support at a competitive price point we are very hard to beat. Whether you are looking for streaming real-time rates or real-time and historical REST data give us a try.