Tools For Forex Traders
When analysing and executing trades within the Forex markets, Traders require certain tools to make the right decisions quickly and accurately. When used correctly and efficiently, the Trader will ultimately be more aware of market conditions and the reasons why the markets are moving – this will have a beneficial impact on a traders profit/loss account.
As the Forex markets involve buying and selling global currencies (i.e. the European Euro and the United States Dollar – EURUSD) from 22:00 GMT Sunday until 22:00 GMT Friday, Traders are effectively going Long (Buying) one currency and at the same time selling going Short (Selling) the other currency in markets that are open 24 hours per day, 5 days a week.
The most popular Forex pairs that Traders analyse and Trade are;
* EURUSD – The European Euro against the US Dollar
* GBPUSD – The UK Pound against the US Dollar
* USDJPY – The US Dollar against the Japanese Yen
* AUDUSD – The Australian Dollar against the US Dollar
* USDCHF – The US Dollar against the Swiss Franc
* USDCAD – The US Dollar against the Canadian Dollar
These are the most traded Forex pairs because they have high liquidity, Brokers charge low fees to trade these markets, and traders can sell a market without any restrictions (unlike some Global Stock Markets).
All Traders will need to have access to a Broker so that orders can be placed into a specified market, plus there are also other Forex tools that Traders need to have access to, here is a comprehensive list;
* Charting Software:
Real-time charting applications are vital for Traders to understand the direction of the market over different timeframes from a Technical Analysis point of view. A reliable charting application needs to have extensive coverage, not just for Forex instruments, but for Equity, Commodity, Precious Metals and Cryptocurrency markets. An application that enables the Trader to add various Studies (i.e. Moving Averages, Bollinger Bands, Volatility Bands etc) onto the chart plus multiple Oscillators (i.e. Relative Strength Index, MACD, DMI/ADX) is vital so that the best possible results can be achieved. To view the Charting Application within the TraderMade Forex Portal, click this link https://research.tradermade.com/forex-charts?symbol=EURUSD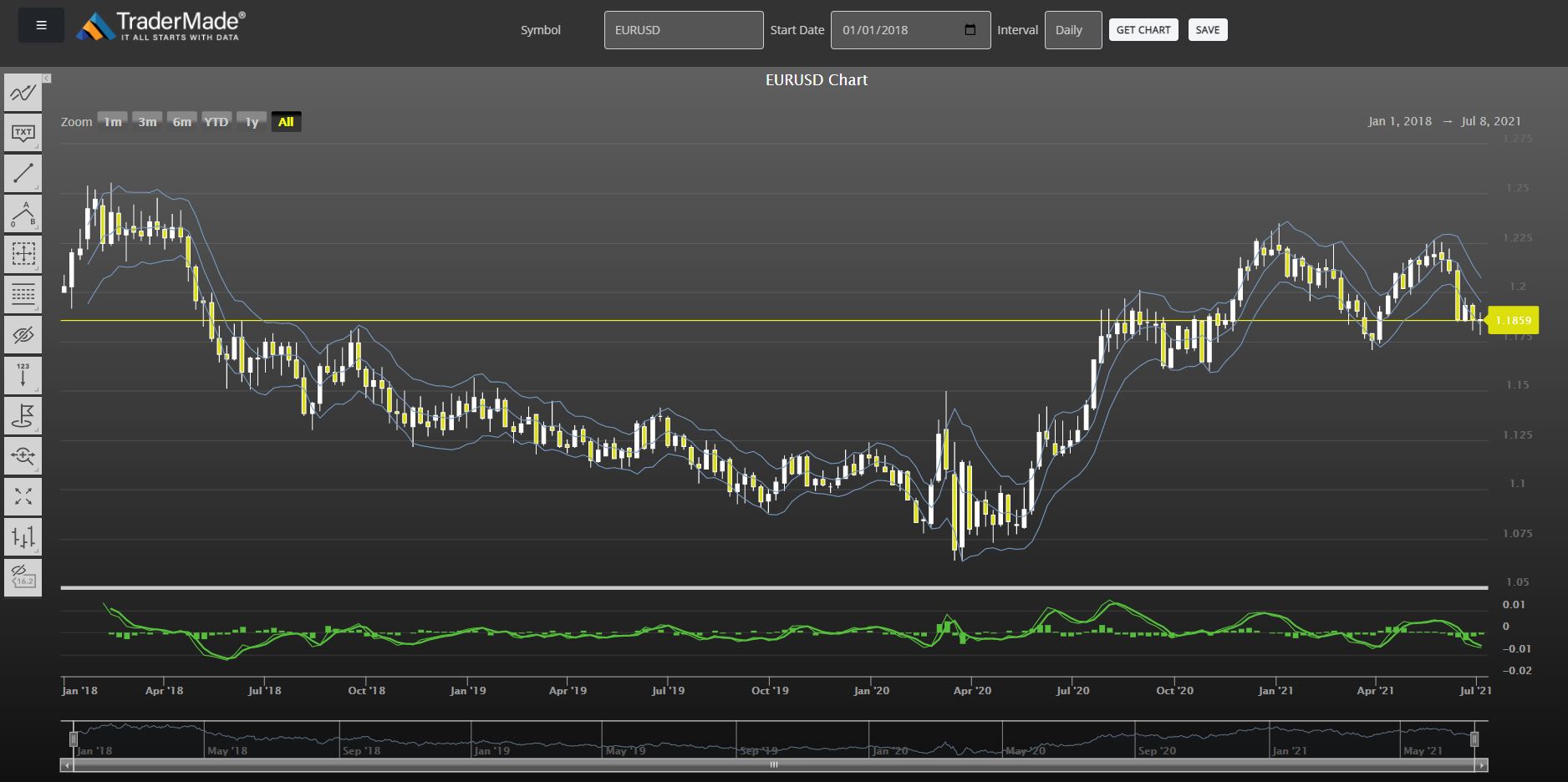 * Economic Calendar:
Traders need to know when important economic data releases are due out during the Trading day. These economic data releases and speakers can move markets quickly if the results are unexpected, examples of this can be Unemployment Rates, Gross Domestic Product (GDP) results and Central Bank speakers. The TraderMade Economic Calendar gives a rolling week as standard, therefore allowing Traders to plan their working week accordingly – and most importantly, understanding times of when not to trade. To view the Economic Calendar within the TraderMade Forex Portal visit this link https://research.tradermade.com/economic-calendar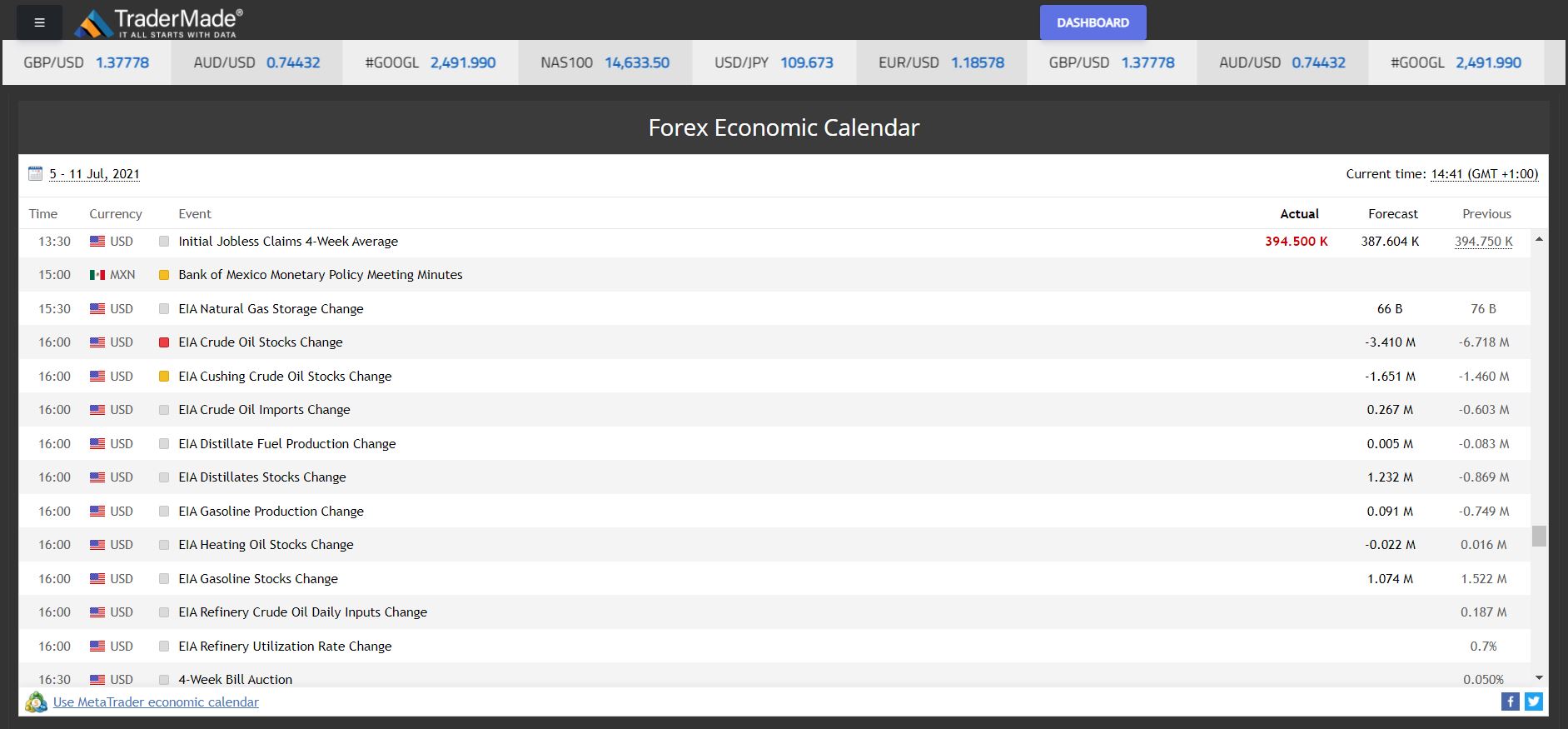 * Live Streaming Forex Rates:
Traders need to be kept up to date with live Forex market pricing, even if Traders are not in the office, instant access via Tablet and Phone is imperative. A quotes ticker is normally used by Traders so that the Bid/Ask and Daily Net Change can be seen instantly, alongside the Daily Open, High and Low of the day for each Forex pair. To view the Live Forex Rates, which can also be fully customisable and amended to order in any specific order, visit the Live Quotes Grid within the TraderMade Forex Porta using this link https://research.tradermade.com/#forex-quotes.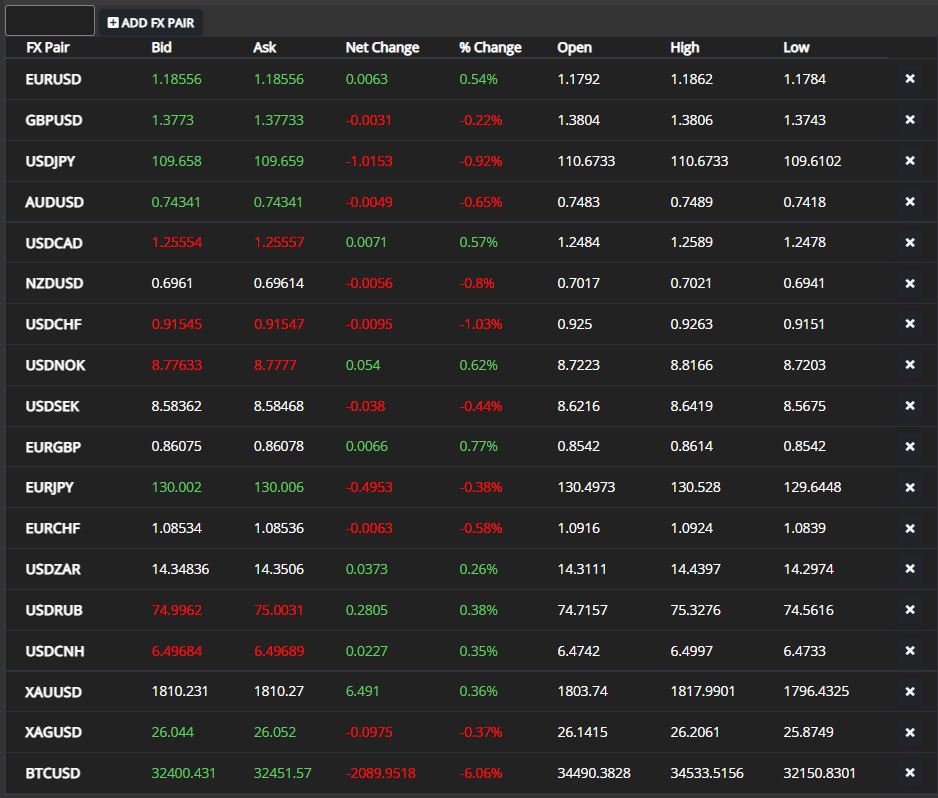 * Pattern Recognition Software:
To save you time and effort Forex Traders use pattern recognition software. By scanning live and historical data for Candlestick patterns, XABCD Harmonic patterns, market High/Low alerts plus Triangles, Channels, Flags, Pennants and Wedges – Forex Traders can get a real-time view of tried and tested market patterns that are easily actionable in real-time. To see dozens of daily Patterns for yourself, https://research.tradermade.com/forex-alerts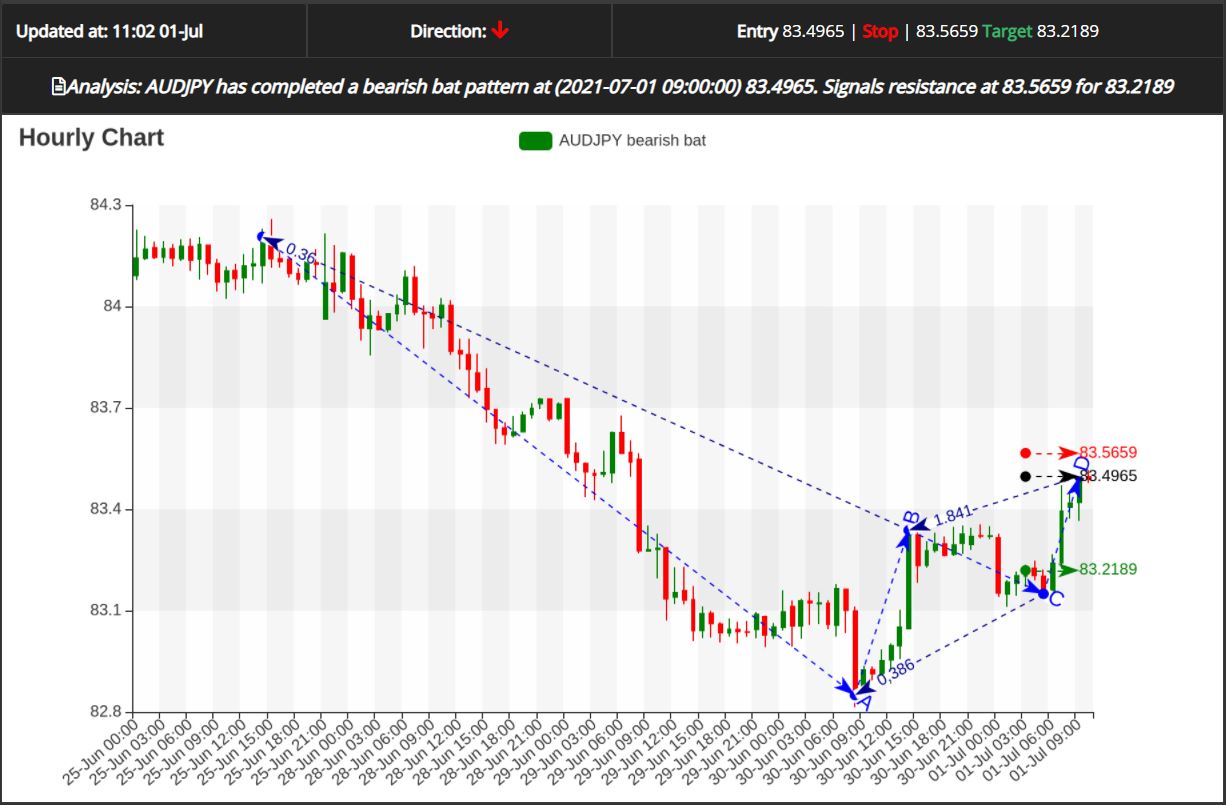 * Forex Analysis:
Traders also look to source quality and trusted sources of Forex analysis over multiple timeframes. Getting different sources of information can absolutely help and potentially move you away from unsuccessful making decisions and increasing your confidence levels. Our team of fully qualified analysts manage the Forex Analysis which updates every 6 hours under 'Intraday Analysis' and 24 hours for Traders looking for longer-term trading strategies, this is found under the 'Short-Term' section within this link https://research.tradermade.com/forex-analysis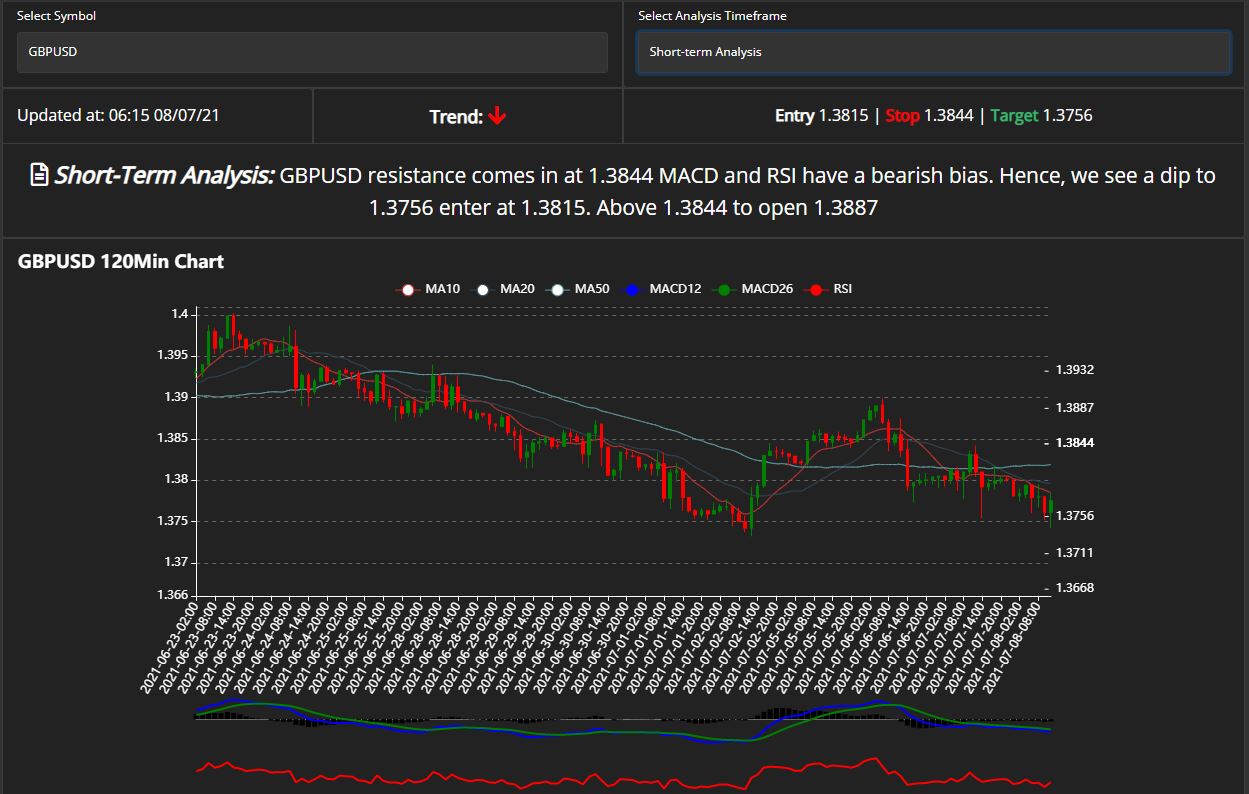 * Broken Forward Rates Calculator:
For some Forex Traders and Dealers, the ability to lock in the exchange rate for the purchase or sale of a currency is very important to them and vital within their role. This "hedging" tool can also be bespoke to a particular amount for Currency Forwards and are "Over-the-counter" contracts. Traders and Dealers then need to break the Forward dates quickly to understand different Forward Rates and Forward Points. To try the TraderMade Broken Forward Rates Calculator within the Forex Portal, click on this link https://research.tradermade.com/forward-calculator-pro
* Market Profile:
A tried and tested way of analysing Daily timeframes within the Financial Markets, Market Profile was a method heavily used by Traders in the Futures Pits back in the mid-1980s. Created by J. Peter Steidlmayer evaluates each 30-minute period printing Time Price Opportunities (TPO's) to display the Point of Control (Most heavily traded price) and the Value Area (showing 70% of activity during the trading day). To view Market Profile for Forex, Equity Indices, Commodity and Cryptocurrency data, just click on this link https://research.tradermade.com/market-profile-pro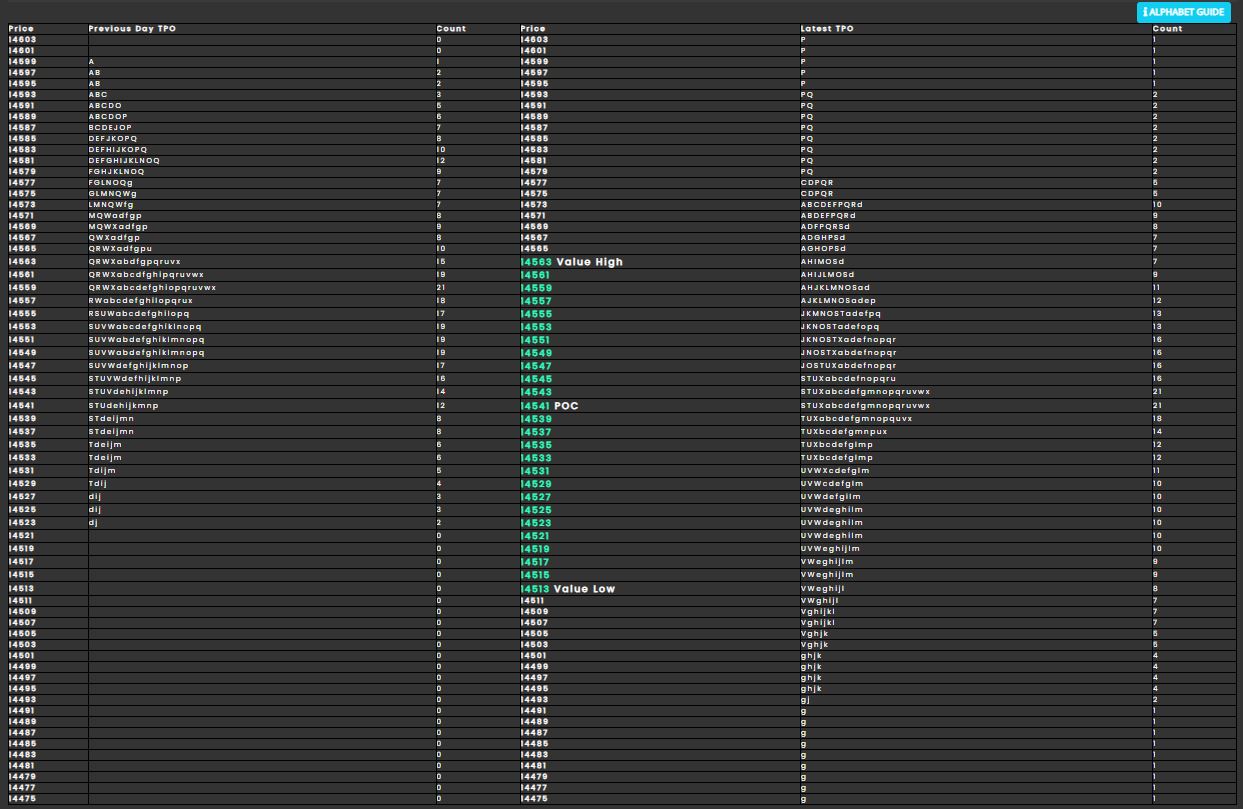 * Spot FX Price Verification:
Forex Traders also need to understand where the markets have been, to predict where they will go in the future. Many Traders need an easy-to-use GUI that can return Forex data quickly and efficiently so that granular data can be analysed in greater detail. To make use of the historical database of Forex data that dates back to the inception of the company in 1984, click this link and start using the Price Verification tool within the TraderMade Forex Portal https://research.tradermade.com/forex-rates-verification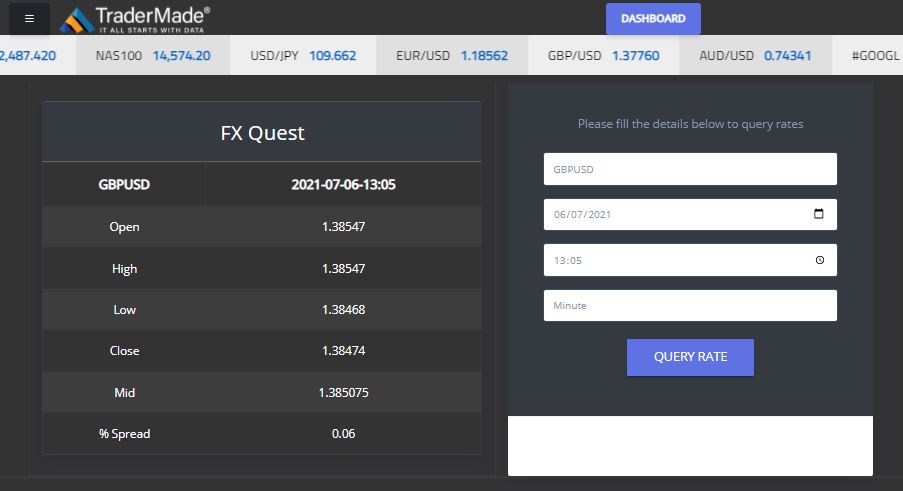 * Movements v USD & Live Streaming News Feed:
Important information that all Forex Traders need to be aware of how the Currencies are performing against each other over multiple timeframes. The TraderMade Movements v the USD shows instant information over Daily, Weekly & Monthly timeframes. Forex Traders also need a real-time and trusted news feed, so that any market-moving piece of fundamental news can be acted upon quickly and decisively. To trial, our value-adding Forex Tools click this link https://research.tradermade.com/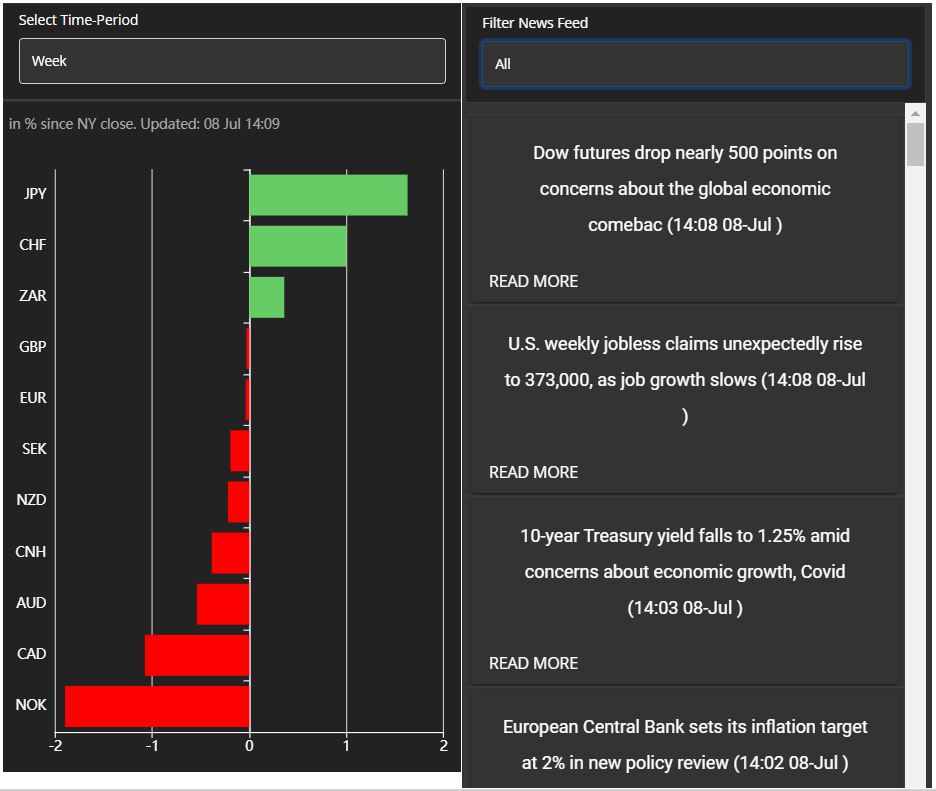 Many providers claim to have "the product" that will make you a fortune – here at TraderMade, we see things slightly differently. We only provide market-leading analysis and data-driven research alongside value-adding Forex tools all within one offering for novice and experienced market participants.
For a no-obligation Free Trial of the TraderMade Forex Portal, today just click this link and register your details https://research.tradermade.com/signup