Back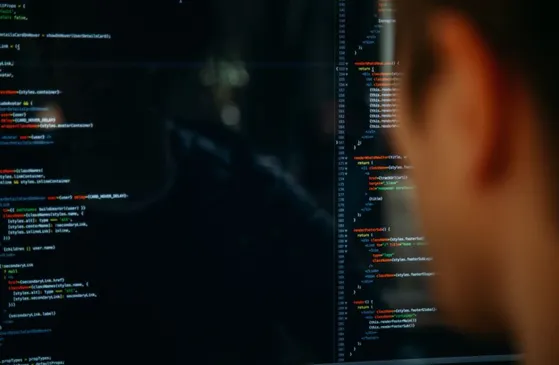 Customer Feedback – Why Use TraderMade?
23 February 2021
---
The financial technology space is competitive and continually demanding new value-adding products and services. Exchange Rates data is available from multiple providers but can be very expensive and restrictive in what they actually allow. The charting space is dominated by a few players in the institutional arena, and within the retail sector trading, Venture Capital-backed firms are just burning through cash to grab market share quickly. The research sector is now full of "follow-me" social media contributors, that state they all know what the market is going to do before the market does. This, therefore, is sometimes quite a complicated and fast-moving sector with so many moving parts.
We recently asked current customers why they choose TraderMade as their financial technology provider and we were pleasantly surprised by what they had to say, here are the top findings:
Excellent Customer Service — well-known within the industry as having excellent customer service, we are always on hand to answer any technical enquiries, product demonstrations and generally help when needed. This has been a company value that has passed through the business since its inception in 1984, and this is why we retain such loyal clients over the years.
We are proud of our service. We go the extra mile to help clients succeed.
Comprehensive Documentation — Forex, CFD, Precious Metals and Cryptocurrency data can now be accessed directly via https://marketdata.tradermade.com/ and can sometimes seem complicated for non-technical users. But, due to the work of our Development team, we are able to provide clear and concise documentation that can be used by novices and more sophisticated end-users. If you require live streaming data via a WebSocket or are looking to interrogate previously traded rates then we have Documentation that explains the steps that you need to take very clearly.
We provide in-depth documentation and support to simplify the integration.
Quality Data — since the inception of the company, we have only dealt with credible and market-leading data providers. Since this time, we have trapped, stored and aggregated the multiple incoming pricing feeds from Tier One and Two Banks, Market-Makers and Data Providers therefore ensuring we have a clean and trusted feed. It should also be noted there are not retail Broker feeds within the datasets, thereby meaning that our data has no pricing skew or bias — TraderMade customers only receive an honest reflection of price action across our coverage of assets.
We have aggregated our data for well over 30 years, we know how it is done.
Cutting Edge Products — as the market demands change, so do TraderMade products and services. In recent times we have created HTML5 charting applications that can be used by Fintech companies and Start-Ups within the existing infrastructure or for Apps and websites. We have also created data-driven alerts that can be posted onto various social media channels, therefore always giving customers continual market noise and value-adding content. Our data products and services are also used to power solutions for Forex Brokers globally to ensure increased customer satisfaction levels, increase trading volumes and extend the customer lifetime value.
Our products are at the forefront of innovation which allows for custom integration.
Courses and Tutorials — traditionally we have always given face to face courses and tutorials to all institutional customers looking for the edge in the financial markets. This was why so many customers kept using TraderMade charting, data and research products and services. A selection of our Technical Analysis content can be found on our website and gives a flavour on the major subjects within financial trading, these include candlestick pattern recognition, trader hints and tips and general market knowledge. More recently, more data courses and tutorials have been created as clients now need to extract as much value from the data as possible.
We have detailed courses and examples to help you use our products.
Expertise — with decades of financial experience working on some of the largest projects with the leading global banks, we share our immense expertise and experience with our Fintech and Start-Up customers that need a helping hand when growing their enterprise and we are more than glad to do so. Working with our data partners, we can also source data that we do not directly carry therefore making this process as seamless and effortless as possible. Whether you need to export our entire historical database of Forex rates, integrate live streaming feeds into your applications or power our market-leading analytics into a bespoke solution, we are able to help and provide the necessary advice.
Leverage our expertise in data, charts and analytics to help grow your business.
For more information, email at sales@tradermade.com or live chat with one of the team. Tutorials on our data products and services are also found here.