Trusted by top companies & institutions
What's included in our
Forex data download
Forex Historical Data via CSV
We provide tick and minute data in CSV files. You can purchase a considerable amount of data for analysis via a self-serving app. You can easily import CSV into any desired application or trading platform to tap a reliable data source. Forex Tick data includes bid, ask and timestamp or time series data in milliseconds. Forex OHLC Data for the minute timeframe goes back to 2013, and Tick Forex Data goes back to 2016. You can also import our exchange rates into Excel or Google Sheets.
Unbiased Forex Tick Data
Our historical intraday data is clean, and our spreads represent an unbiased view of the Foreign exchange market that can be lost when added retail spreads. Our tick data helps in trading analysis and backtesting trading strategies. Download the tick data sample for EURUSD.
Historical Data Features
Rates
Bid
Ask
Timestamp
Open, High, Low, and Close
Delivery
CSV Files Via Email
or Downloadable Links
History
Minute OHLC from 2013
Tick History from 2016
Need To Know
Our data is delivered seamlessly via downloadable links or email. You can buy historical forex data in no time using our self-serving portal.
We Offer
We offer quotes and technical support for bulk tick and minute downloads otherwise not listed in our portal. We also provide bespoke forex data solutions to suit client needs.
Why TraderMade
Historical Forex
Quality Forex Data
Our forex historical tick data includes bid, ask, and time-stamp in milliseconds for 50+ FX pairs. We ensure curated, clean intraday historical data for an unbiased view of the forex market.
Rich Forex History
Obtain forex tick and minute OHLC data, back to 2016; minute close-price, back to 2000. We also provide historical data for 20+ CFDs, including commodities and indices.
Seamless Delivery
Our portal page simplifies the download process with a single-click downloadable link. You can import tick or minute forex data history in CSV via downloadable links.
Frequently Asked Questions
1. How Accurate is our data?

We source our data from an aggregated feed of institutional providers, including banks. We have systems in place to clean our data. Hence it represents the most accurate prices.
2. What is the frequency of your tick Forex data?

We have thousands of tick updates every hour per currency pair all timestamped in milliseconds.
3. How many instruments are available to purchase via the portal?

You can choose from over 50+ currency pairs. Find a complete list of instruments on the portal itself.
4. Do you sell other data apart from historical FX data??

We also sell market data for CFDs and Precious Metals such as Gold, Silver, Palladium, and Platinum. However, all the precious metals are not currently available via a self-serve portal. You would need a custom quote to buy them.
Success Stories.
Powering innovation in fintech.

Financial data provider
The service and support have been really good at quick response time. Very high up-time and no operational issues are much appreciated.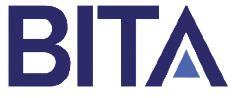 The Index Technology Company
TraderMade has been a reliable source of FX and Precious Metals pricing data. In the indexing industry, you have to be as precise as a Swiss watch. Using TraderMade has been a help for Bita to reach that precision on our calculations.

Chainlink node services
The TraderMade team delivers where it matters most - by providing highly reliable, accurate data. TraderMade ensures our rapidly evolving business and data needs. After years of data provider evaluation and production experience, it's clear that using TraderMade is the responsible decision.