Back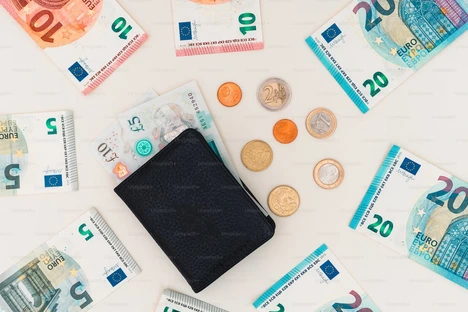 How Crypto Wallets Leverage Currency APIs
04 August 2023
---
Financial technology has been an ever-evolving industry revolutionizing how users deal with the financial world. Crypto wallets are gaining popularity due to their incredible features allowing users to store and use cryptocurrencies for wide-ranging purposes.
The global crypto wallet market is booming. As per experts, it was around $8.24 billion market in 2022, and expected to grow at a CAGR of above 24% to reach around $47 billion by 2028. So, there are tremendous growth prospects.
Have you thought of possibilities Forex and Crypto API integration adds to improve, enhance, and enrich crypto wallets? This article takes you through features a crypto wallet app development company can add by leveraging Currency APIs. 
Let us begin with understanding what a crypto wallet is:
What is a Crypto Wallet?
A crypto wallet can be a device, a physical medium, a software program, or a service holding user private keys. The public keys are on the blockchain. 
A crypto wallet enables a secured operation to validate a balance by combining a private and public key. It also offers encryption and signing information functionality. Thus, users can perform crypto transactions by sending or receiving cryptocurrencies. 
Sounds familiar? Before moving further, let us also understand what the Market Data APIs are: 
What are Market Data APIs?
Market Data APIs, like Forex and Crypto API, are the interfaces between market data vendor server and end user. It allows users to access real-time and historical data of Forex and Cryptocurrency prices. By integrating these APIs, developers can tap reliable market data sources into their applications and websites.
You must be wondering how these APIs empower crypto wallets? How do they help crypto wallet companies to enrich and enhance their services? Let us discuss this element briefly:
How Can Market Data API Integration Revolutionize Crypto Wallets?
Many users prefer evaluating their crypto holdings in fiat currencies. Forex & Crypto API integration helps crypto wallet companies offer users real-world information in real time. 
This added feature of Forex and crypto data retrieval improves user experience, as users can get the benefits of a crypto wallet and live conversions as and when they need.
Forex & Crypto API-based Features
Market Data API integration can open up immense opportunities and possibilities to enhance crypto wallet services. Crypto wallet development companies can add excellent features by leveraging our reliable, accurate, and unbiased Forex and Cryptocurrency data feed via the APIs. 
Let us deep dive into the features crypto wallet app development companies can include in their applications:
1) Currency Conversion
Crypto wallet app development companies can integrate Forex and Crypto API to retrieve real-time Forex and cryptocurrency price data. Live streaming rates enable users to convert various cryptocurrencies into desired fiat currencies and vice versa. 
Live streaming data API helps crypto wallet companies to offer conversion of a crypto holding in the desired local currency. That way, users can make informed decisions about their transactions.
Also Read: How Our Currency Conversion API Makes Your Lives Easy
2) Exchange Rate Integration 
The capability to assess the current value of digital assets against fiat currencies, like US Dollars (USD), Euros (EUR), and British Pound Sterling (GBP), can be a game-changing feature. Crypto wallet development companies can also display real-time exchange rates for supported cryptocurrencies into popular fiat currencies to improve user experience. 
3) Portfolio Value Tracking 
How about delivering a single user-friendly dashboard to track crypto assets and other fiat assets' value? Crypto wallet companies can bring innovative and comprehensive tools to life that allow users to track the value of their portfolios. Forex and Crypto API integration can make this possible.
4) Price Alerts 
Crypto wallet development companies can enable users to set thresholds for cryptocurrencies or fiat currencies. It is practically possible to develop price alert tools. 
So, as the assets reach the predetermined parameter, the crypto wallets can be programmed to send price alerts to users. These notifications help users take necessary actions at the right time. 
5) Transaction Fees Estimation
Crypto wallet companies can use Forex API to provide users with precise transaction fee estimation. Transaction fees may depend upon the currency pair being traded. Access to accurate real-time Forex and Crypto data helps calculate correct transaction fees. 
6) Market Analysis 
Crypto wallet companies can use Market Data API to provide users with a comprehensive financial landscape view. With a market analysis feature, users can effectively analyze the influence of various traditional markets on cryptocurrency prices. This added feature helps users make more informed decisions.
7) Payment Processing 
Crypto wallet development companies can integrate Forex API and dynamically adjust real-time currency exchange rates. Thus, they can offer fair and accurate pricing to users during cross-border transactions. This feature improves user experience and helps making payment processing more reliable.
Also Read: Explore How Exchange Rate API Empowers Your Business
8) Risk Management 
Crypto wallet companies can develop risk management tools by using Forex and Crypto APIs. Fluctuating exchange rates and mismatches between asset values and liabilities lead to noteworthy currency risks. 
Risk management tools provide insights into exchange rate volatility and relevant factors. Thus, users can make informed decisions while transferring funds and diversifying their holdings.
9) Trading Features 
Integrating Forex and Crypto APIs can help a crypto wallet app development company offer wide-ranging in-wallet trading features. These firms can offer real-time charts, technical analysis indicators, and access to historical price data. 
These excellent features help users perform in-depth technical analysis and make informed decisions while placing trades in the live trading environment. 
10) Compliance and Regulation 
Adhering to financial regulations and norms in various jurisdictions is paramount for a crypto wallet development company. These firms may need to follow reporting and tax requirements too. Market Data API integration helps them determine fair market values and ensure compliance with the relevant regulations.
Significance of a Reputed Market Data Partner
Crypto wallet companies can add tremendous features by integrating Forex API. However, the quality of Forex data is crucial. Therefore, join forces with TraderMade - a globally recognized Forex data vendor for about four decades. 
Crypto wallet development companies can rest assured about the quality, accuracy, and reliability of the Market Data they acquire via TraderMade's Forex API and Crypto API. 
We source market data from reputed banks, institutions, exchanges, and broker-dealer networks and aggregate it to provide an unbiased and reliable price feed in real-time. Users get hundreds of quotes every second and updates in milliseconds. Thus, our Market Data APIs provide the most liquid view of the financial markets.
Also Read: Beyond Numbers: Uncover the Worth of High-Quality Forex Data
Unmatched technical support for integration, detailed data documentation, learning resources, and low-latency price feed delivery keep our clients covered throughout their journey to success. TraderMade would be the best Market Data Partner for Crypto wallet companies in all respects.
Conclusion
The article covers various features crypto wallet companies can add using Market Data APIs. Joining hands with the most reputed market data vendors like us can add value to crypto wallet users. Choose TraderMade as your Market Data Partner to leverage our Forex and Crypto APIs to enhance and enrich your services.