Back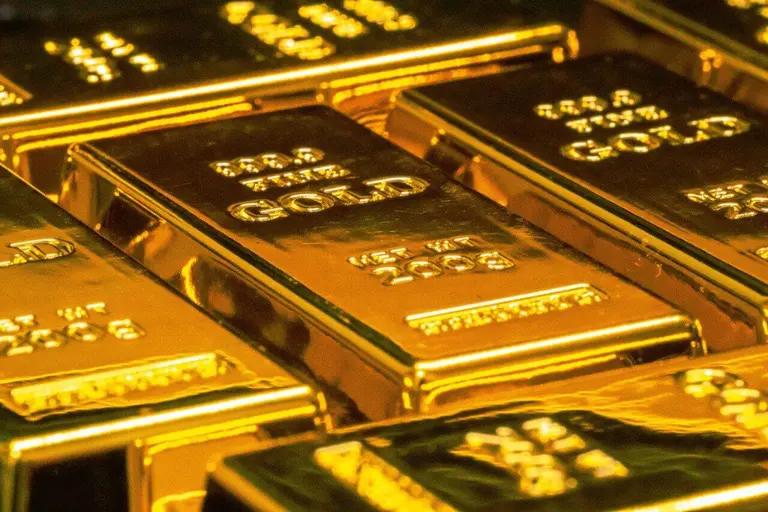 How the Gold and Silver Prices Are Determined
07 March 2023
---
You must be wondering why precious metals have been preferred investment instruments. 
There must be some system behind the gold and silver prices. Similarly, there must be some reasons they frequently fluctuate.  
If you are a beginner in the precious metals market and interested to know more about it, you are in the right place. The article takes you through several technical aspects of the precious metal exchange.
Keep reading to understand the driving forces behind gold & silver prices and other critical details about the precious metals market you should know. 
Without waiting further, let's deep dive into the factors influencing prices for gold and silver:
Gold and Silver Prices: Determining Factors
We may say that gold and silver are priced 'indirectly.' One key factor influencing the prices of gold and silver is their status as safe-haven assets. 
Investors often turn to gold and silver as a way to protect their wealth during times of economic uncertainty or geopolitical tension. 
Let us take a look at significant determining factors of gold-silver prices:
Correlation with prices of other commodities

Central banks' activities

Changes in the interest rates

Economic growth of the US and other emerging markets

Global demand and supply
It's time to understand the meaning, technical and trading-related aspects of precious metals:
What is the Fixing?
Fixing is controlling the demand and supply of precious metals to maintain their prices at a certain level. It is a daily process. It is an agreement between the market participants on the same side to buy and sell precious metals at a fixed price. 
The London Bullion Market Association (LBMA) is administered by the ICE Benchmark Association (IBA). It replaced the London Gold Fix on March 20, 2015. The IBA hosts an electronic auction process conducted in US Dollars.
This electronic auction process can be traded electronically and settled physically. The anonymous and aggregated bids and offers for this auction are published on-screen in real-time.
The London Bullion Market Association (LBMA) Gold Price is a benchmark gold price established by the LBMA, the primary organization overseeing the global over-the-counter (OTC) gold and silver markets.
The LBMA Gold Price is set twice daily, at 10.30 AM and 3.00 PM UK time, by the ICE Benchmark Administration (IBA). The IBA operates an electronic auction platform called the LBMA Gold Price Auction, which is used to determine the benchmark price.
The auction process begins with the IBA setting a starting price based on the current spot price of gold. The starting price is then adjusted up or down until the auction reaches an equilibrium point where the number of buy and sell orders match, resulting in a balanced market.
The IBA then sets the LBMA Gold Price established at the point of equilibrium. This becomes the benchmark price for that particular time of day. The LBMA Gold Price (The Gold Fix) is widely used as a reference price for gold contracts and products globally. Therefore, it is a crucial benchmark for the global gold market.
Here are the price-setting timings for various precious metals:
Gold Fixing: 10:30 AM & 3:00 PM
Silver Fixing: 12:00 PM
Platinum and Palladium Fixing: 9:45 PM & 2:00 PM
Please note that all the timings are as per GMT. 
What are Spot Gold and Silver Prices?
Metal spot prices are the current market rates at which a metal is bought or sold for immediate payment and delivery. Usually, spot prices of gold and silver refer to prices of one ounce of gold and silver. 
So, when we discuss spot gold and silver, the transaction is supposed to occur 'right away.' So, it is possible to spot trade gold and silver at live gold and silver prices. There are some technicalities related to physical delivery and payment settlement. 
It is essential to have access to live and historical market data for gold and silver (like XAU/USD, XAG/USD, XAU/EUR, and XAG/EUR) to analyze the market and make informed trading decisions. 
Sources of Gold and Silver Prices
We source prices of gold and silver from reputed over-the-counter (OTC) markets, institutions and banks that place bulk trades on behalf of their clients, and precious metals exchanges. 
We aggregate the prices to ensure quality, accuracy, and reliability and provide them to our users in real-time. 
Is there an Official Closing Price for Gold and Silver?
Precious metals are traded globally through various OTC markets. There is no 'official closing price' for them. However, traders and analyzers can either go with the 'fix' for that day or rely on their market data vendors that calculate the closing price following a proven, documented methodology. 
Precious Metals: Market Data and Trading Hours
TraderMade provides real-time access to 40 CFD Markets, including 5 for Metals. Check out our CFD Data API page for more details.
Notably, CFDs are not traded round the clock. You can look for CFD Market Trading Hours through the link. 
Rely on Us for Gold and Silver Market Data
We have been providing accurate, reliable, and aggregated feed for gold & silver prices against popular currencies, like the US Dollar and Euro. 
We are committed to making market data accessible to all. Thus, you can benefit from our well-designed data subscription plans to get real-time and historical data, conduct market analysis, and make informed trading decisions. 
Final Thoughts
The article takes you briefly through the factors determining gold and silver prices, various crucial aspects of precious metals, and the importance of working with reputed market data vendors. Choose TraderMade as your market data partner to ensure you obtain accurate and reliable gold and silver price data, analyze the market and make informed trading decisions in the long run.