TraderMade | Google Sheets | Forex CFD data
Google Sheets for Forex and CFD Data
Our Currency and CFD data API lets you get live and historical currency exchange rates in your Google Sheets without any programming knowledge.
Use Google Sheets in 4 Simple Steps
We believe in giving everyone access to data. That's why we provide our data through Google Sheets in four easy steps. Please follow our google sheets tutorial to follow.
Run Spreadsheet Request
Power Any Model
Copy Spreadsheet/Code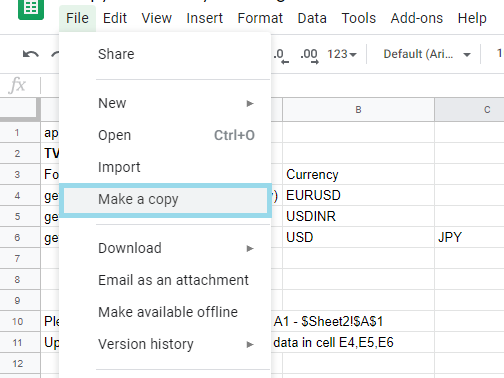 Provide API Key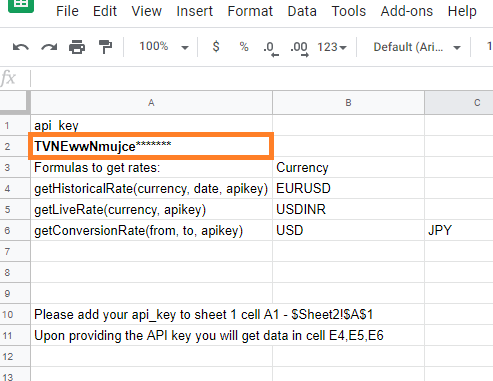 Make Required Changes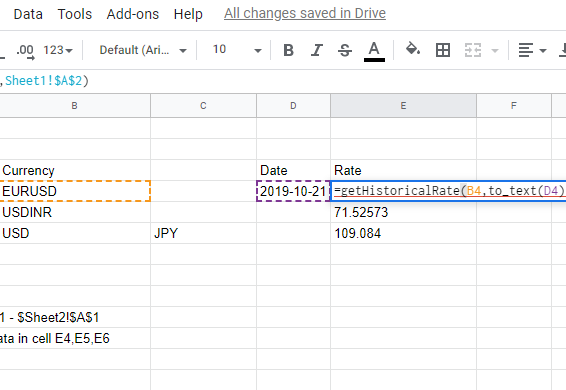 Spreadsheet Features
Live Prices
Our prices in the spreadsheet are real-time for upto the second data.
Historical Data
We have a rich library of historical data and you can request data going back decades.
Clean Data
We have aggregated our data for well over 30 years. We know how it's done.
Frequently Asked Questions
1.Is the Spreadsheet Plugin free?

Yes, and you also get forex data with 1000 requests a month for free.
2. What is the frequency of updates?

We provide live and historical data in the spreadsheets in seconds.
3. What instruments are provided in the Spreadsheet?

There are over 1700+ currency pairing plus Gold and Silver to choose from, a list for live currencies can be found here.
4.Is it a perpetual licence?

Yes, we provide upto 1000 request a month on an ongoing basis