Market Data
Real Time Forex Data (Ultra Fast) via FIX API
---
Start a free 14-day data trial via FIX in under an hour
Trusted by top companies & institutions
Whats included in our real-time data via FIX?
Superfast streaming data delivered through the FIX protocol.
Real Time Data (Ultra Fast)
Low latency tick market data for Forex from tier-one banks and institutions in a financial industry set FIX protocol.
FIX API Features
Delivery
Financial Information Exchange (FIX) Protocol
Secure
All delivery methods are SSL encrypted
We Offer
We offer integration support and can even source data that is otherwise not listed in our offerings. We also provide bespoke technology solutions if you have any specific needs.
Frequently Asked Questions
1. What is Financial Information Exchange (FIX) Protocol?

The Financial Information Exchange(FIX) is a communication protocol created in 1992 for real-time international exchange information related to financial market transactions and information. FIX is real-time and push. Over these years FIX has become the defector format for the majority of market transactions and has many advanced features. TraderMade's FIX implementation only implements a few of these features but allows for a protocol started robust and reliable real-time pricing solution with optional message playback. FIX messages are sequenced and numbered so they can be tracked and confirmed.
2. Why use Financial Information Exchange (FIX)?

FIX has revolutionised the financial trading environment and is now the favoured method to communicate trade information for both real-time and historical data. Financial Information eXchange (FIX) is used by a multitude of businesses (buyside, sellside, trading platforms etc) and is used to communicate domestically and internationally. Since inception, FIX has reduced trading transaction costs while maximising efficiencies.
3. Can I use Financial Information Exchange (FIX) for all markets?

In theory yes you can. Initially developed to support trading in the Equity markets, now FIX is used for both pre and post trade and is becoming very popular within the Fixed Income, Foreign exchange & Listed Derivative markets.
Success Stories.
Powering innovation in fintech.

Financial data provider
The service and support have been really good at quick response time. Very high up-time and no operational issues are much appreciated.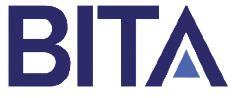 The Index Technology Company
TraderMade has been a reliable source of FX and Precious Metals pricing data. In the indexing industry, you have to be as precise as a Swiss watch. Using TraderMade has been a help for Bita to reach that precision on our calculations.

Chainlink node services
The TraderMade team delivers where it matters most - by providing highly reliable, accurate data. TraderMade ensures our rapidly evolving business and data needs. After years of data provider evaluation and production experience, it's clear that using TraderMade is the responsible decision.