Back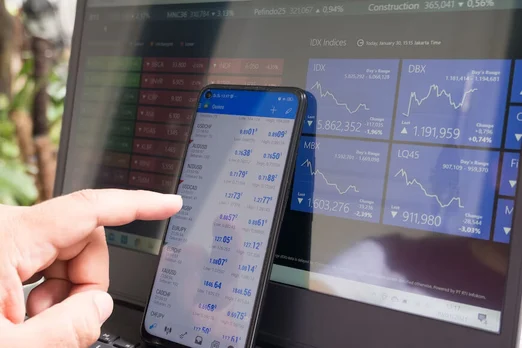 Explore How the Exchange Rate API Empowers Your Business
30 November 2022
---
The increasing popularity and need for foreign exchange transactions make businesses offering forex trading services switch to digital environments. It is a burning need to allow users to transact hundreds of currencies with the highest possible speed through a single platform. 
This article uncovers some significant benefits of Exchange Rate APIs to businesses offering such services. Stick around to understand how real-time currency rates API helps you build forex trading systems with enhanced functionality, efficiency, and user experience.
What is the Exchange Rate API?
An Application Programming Interface (API) is a set of programming codes that helps establish communication between two platforms, queries information, parses the responses, and passes instructions from one application to another. 
A currency exchange API converts one currency into another in real time. Similarly, it provides historical data on a currency pair that helps in market analysis and speculating upcoming price trends. It saves you valuable time, increases efficiency and gives critical information cost-effectively. 
Benefits of Currency Exchange API
Whether you are developing a trading system, an app, conducting forex data analysis, or trading in forex, an API for currency rates can benefit you in many practical ways. Let's drill down some significant benefits of a currency API for your project or business:
1) Empowers Different Types of Apps
It is practical to integrate the API for currency exchange to build different types of software solutions, websites, applications, or platforms on top of it. Your business can plan to develop various solutions by using APIs, such as:
a) Algorithmic Trading Systems
You can develop a solution to help traders follow a predefined set of tasks for placing their trades. The real-time currency rates API helps you as a reference feed to make your own quoting mechanism.
b) Trading Bots/ Automated Trading Systems
You can use the currency rates API in automated trading systems to train your model. Notably, you cannot trade currencies via our API. Yet, the integration helps derive appropriate trading orders. You can develop a mechanism to automatically submit trading orders to the exchange. 
c) Crypto Wallets
You can leverage currency exchange rates API to form crypto wallet companies for dealing in fiat currencies. You can develop your own quote-driven system. However, our API cannot be used directly to trade currencies.
d) Data Visualisation and Analytics
The API provides reliable currency exchange data for making charts and in-depth forex data analytics. Such charting and analytics tools help traders make informed decisions.
2) Simplifies Data Science and Analytics
Data scientists and analysts extract valuable information from one platform to another and provide expert insights to investment decision-makers. They also develop dashboards and toolkits to simplify the investment mechanism. 
The currency converter API serves as the critical data source for these professionals. APIs simplify data integration and effective data visualisation for them. 
3) Custodian and Portfolio Management Portal Tools
Your business can leverage the currency API to manage the portfolio valuations of your clients in the currency of their choice. You can plan to offer such services to individual, institutional, and corporate clients. 
4) Simplify App Development Process
The API for currency exchange helps you develop solutions to perform designed functionaries around retrieving data from us to execute predefined processes. We have already discussed the different types of platforms you can build. Let us also figure out how the API makes the lives of developers easier:
a) Access Historical and Real-Time Market Data
Without an API for currency exchange, developers may gather historical and real-time currency exchange data and spend many hours coding to make the database accessible to users.
A simple REST call helps developers access data that would otherwise be difficult to process. Obtaining forex data via RESTful API allows developers to easily access historical forex data in their apps. 
b) Currency API Ensures Reliability and Accuracy 
Reputed data vendors source forex data from various reliable banks, institutions, and broker-dealer networks. The aggregated information provides an unbiased, accurate, and trustworthy price feed, updated in milliseconds. Thus, you can use reliable and precise currency exchange rates API for wide-ranging applications. 
Also Read: How the TraderMade Forex API is helping businesses.
c) API for Currency Rates Enables Speedy Implementation 
As discussed earlier, currency exchange rates API simplifies the integration of historical and real-time forex data into your trading platforms. Similarly, your development team can turn your product ideas based on forex data into reality through faster implementation.
Please refer to the data documentation page to learn about our offerings through various endpoints and detailed guidelines to obtain exchange rate data using popular programming languages. 
d) Quick Transactions for Improved Experiences
Retrieving real-time currency rates through currency rate API will help you provide faster transactions and an impressive user experience. Your users may not need to wait long to load pages as the API transmits real-time prices within almost no time.
e) Helps Make Your Projects Cost-effective
You get a basic data plan for 1000 free monthly requests. This data plan lets fintech start-ups and other app-building companies leverage our infrastructure to test their prototypes before launching. This facilitation will help your businesses minimise project costs. 
Similarly, an easy subscription upgrade and downgrade option makes scaling flexible and helps you keep the cost in check. 
5) Supporting Hundreds of Currencies
It is better to provide the freedom to your forex trading platform users to access information on hundreds of currencies. Not clear how this feature will help you? Let us think about this factor.
Integrating forex data API into your forex trading app will help you support wide-ranging currencies from across the globe. As traders from around the world adopt your trading platform, your business gradually becomes a globally acclaimed brand with a massive trading volume.
6) Focus on Core Competency 
Obtaining a currency exchange rate API from us will bring you great peace of mind. You do not need to worry about sourcing and aggregating forex data, maintaining quality, a historical exchange rate database, and trapping millisecond live data. Leveraging currency API helps you focus on your core competency and delight your users.
7) Attract Clients to Grow Your Business
Integrating currency API into your forex trading or analytics platform helps you build a user-friendly and feature-rich solution that your users would admire. Similarly, users can access historical data to conduct market analysis and make informed trading decisions. 
You can leverage our currency API or price reference feed for various purposes and execute your projects smoothly. These technical aspects help you attract clients and gain popularity as a reliable forex broker or trading platform provider in the long run. 
How To Get Started
TraderMade is committed to making reliable and accurate currency exchange data accessible to all. That is why we offer 1000 monthly requests free forever. You can instantly access forex data by signing up for a free API key. You will have a dedicated dashboard to get usage updates, manage your subscriptions, and navigate to other features on the platform.  
A step-by-step tutorial explains simple steps to sign up for a free REST plan and obtain your API key for free. We offer well-designed subscription plans to help you make the most of our real-time and historical currency exchange data per your requirements. As per your changing and evolving needs, you can switch to a different subscription plan or cancel your subscription.
The tutorials, numerous examples, and videos will help you start with the API using various trending programming languages. Additionally, we resolve your technical issues regarding integration through exceptional technical support. 
The Bottom Line
TraderMade has been a globally recognised data vendor for decades, offering reliable and accurate Exchange Rate API. Execute your forex data-driven projects smoothly and grow your business by choosing us as your market data partner today!