Market Data
Get Forex and CFD data in real-time.
Get live and historical market data all in one robust and cost-effective solution
Market Data
Clean and accurate data customised to your technology needs.
Forex and CFD Feed

Aggregated Data feed from tier-one banks and institutions that can power your applications in real-time. Includes streaming, tick, intraday and end of day historical bid-ask and ohlc prices. Check live FX rates.

Premium Data Feed

We also offer premium forex data which includes Trade Tape (ORDER FLOW), Speculative Sentiment Index (SSI) and more. Premium Data Page.
Real-Time and Historical Data
Live and historical data for Forex and CFD Markets delivered via RESTful API.
Real-Time Data (Ultra Fast)
Fastest forex data feed also includes CFD tick prices pushed via Websockets.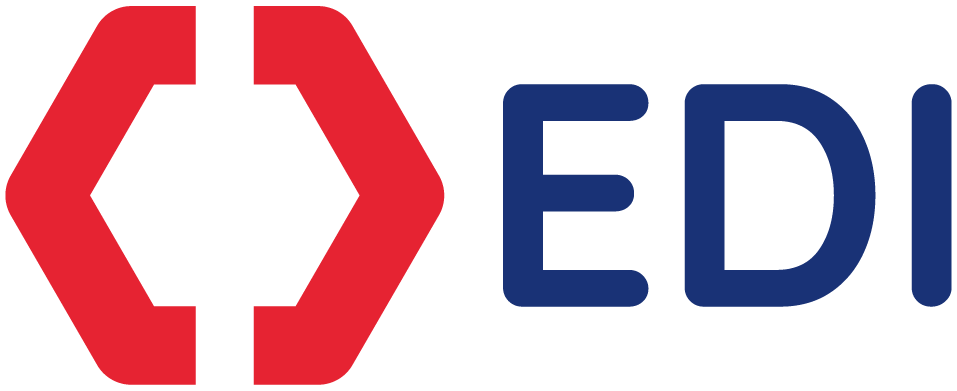 Get the Right solution
Bespoke Solutions
We provide bespoke data and technology solutions to help customer integrate our data into thier platform. If you don't find what you are looking for contact us.
Extensive Documentation
Documentation and examples for many programming languages will help you integrate our data quickly and seamlessly.
Accurate Data
The aggregated feed from multiple tier-one banks in real-time. You can rest assured that the data will be accurate.
Real Time
High-frequency tick data streamed in real-time via APIs that provides you with the lightning-fast data feed.
Dedicated Support
Unmatched support for your business needs. Responds to technical issues in minutes not hours via email and phone.
Cutting Edge Tech
At the forefront of technology that allows you to integrate Forex data and CFDs with technology that suit your needs.
Value For Money
Competitive and cost-effective data that doesn't compromise on quality. We are willing to beat any written quote.
Its all in the numbers.
Here are some cool numbers on our data
Made for developers and analysts
We provide in-depth documentation and examples for developers, analysts and data scientists. We provide a step-by-step guide for a more streamline integration and onboarding.
Web API, Websocket, FIX, Google Sheets and Downloads

Tutorials on Python, PHP, Javascript, C#, Go & Excel

Interactive Developer Portal to run queries
Who Uses Our Forex API?
Our currency rates Are Used For A Variety Of Purposes
The Foreign Exchange (FX) market is open 24/5 and according to the triennial report from the Bank of International Settlements, the average daily Forex volume was more than $5.1 trillion, which is larger than the majority of global stock markets.
Unlike other global markets that trade through an exchange, the FX market is a decentralised or over-the-counter (OTC) market as this off-exchange trading is done directly between two parties who agree a price, without the supervision of an exchange. Due to the non-transparent nature of the the FX markets, it is vital for end-users that require data to use a trusted source which is a true reflection of the actual price action.
Due to the size and importance of the FX markets globally, organisations and individuals across multiple job functions need to have access to premium data for a variety of reasons. This network of Private Citizens, Commercial & Investment Banks, Central Banks, Investment Managers, Hedge Funds, Multinational Corporations just to name just a few all participate in the FX markets.
With our exchange rate API having multiple live and historical data end-points, how do you know what TraderMade product will suit your needs most? This guide will identify the appropriate API end-points and dataset depending on your job function and business need.
Due to the worldwide and regional differences in regulatory standards, financial professionals and accountants use daily exchange rates to serve their day-to-day business functions. These daily rates are processed using data from our institutional providers giving the most reliable and transparent data for accounting and finance professionals.
Our clients trust our Forex API for financial reporting, invoicing, accounting, audit support and for reconciling the company's books. Our historical exchange rates library of data means that financial professionals can interrogate directly our database of exchange rates, with hourly, daily, weekly, monthly, quarterly and yearly averages available via the end-points. TraderMade data is used globally for these exact reasons as our technology is reliable and our support team is available via live chat, email and phone.
The role of an auditor is to make sure that the information reported on financial statements is true and accurate. Financial track-records can often require the auditor to scrutinise cross-border transactions in a way that is easy for them to use when conducting an audit too.
With time pressures and deadlines to work to, our auditor clients need access to forex data at any time of day, therefore our cloud-based solution is available 24/7 from any PC, Laptop or mobile device. The data can also be downloaded in a customisable way allowing end-users to compare Open, High, Low & Close and Bid/Ask data quickly. This is why TraderMade data is the preferred choice of CPAs and large audit firms.
Our granular minute and tick currency rates are also available if necessary, giving our Auditor clients a full turnkey data solution depending on their individual needs and requirements from their clients.
Hedge Fund professionals and Fintech professionals require forex tick data to power their sophisticated big data analysis for research and trading purposes. Our clients also use tick data for high-frequency trading (HFT), algo trading, back testing models, to create charting applications, financial tickers for currency rates and other asset classes, managing risk, hedging positions plus much more.
Our Forex API provides live streaming tick data trading feed from multiple providers, giving an exact view of what is exactly happening in the foreign exchange market. Our proprietary system handles millions of prices per day, which is ultra low latent and gives our customers a non-skewed view of the forex markets. We have no conflict of interest as we do not trade the markets, we purely a data company that focuses on delivering institutional grade exchange rates without any enticement of our customers to trade the markets.
Current Hedge Funds and Fintech customers use TraderMade data to actually interrogate the traded positions from leading banks, market-makers and data providers - our customers can see the reaction points of support and resistance levels instantly, therefore giving an edge over other companies that offer a real-time but staggered feed (e.g. updates every 5 seconds). Our live streaming forex rates are therefore used to identify arbitrage opportunities as well as providing immediate statistics and insight into the foreign exchange market sentiment. TraderMade live streaming real-time data can also be used alongside hourly and daily requests which can also be trapped and stored on the client's side, we do everything that we can to enable our customers to succeed and excel in the financial markets.
For the Treasury professionals, finding an appropriate source for currency rates can be difficult and one that does not give the functionality to conduct their necessary tasks, especially for cross-border situations when managing financial risk.
Core functions of a Treasurer include cash and liquidity management, risk management and corporate finance. Once a relatively straightforward task, their role has now changed due to the complexities of managing risk in the 21st century. Given the impact that currency movements can have on cash flow and liquidity (i.e. cash trapped in foreign currencies) Treasury professionals cannot afford to be complacent and need reliable and accurate forex data to negate and deal with risk.
Our exchange rates can be used for the following cases:
Quering average exchange rates
Live streaming exchange rates
Broken forward rate calculator
With the demands on treasurers that is now available, automation for large parts of their role is now available. Similar to the Auditor requirements, Treasurers need access to data 24/7 that is also reliable and transparent. The time-slicing end-points that we provider are especially favoured by treasurers to allow for interrogation and price validation purposes therefore allowing our clients to fully manage risk and maintain standards globally.
The role of software developers has changed in recent years, the global fast-moving marketplace means that retrieving current financial data via a reliable and secure source is imperative for building customer and business facing applications. We work with Software Developers from ecommerce websites, banking providers amongst others who require live pricing to be injected into apps, pricing engines and websites.
For live streaming exchange rates our exchange rate API provides, REST, WebSocket & FIX protocol solutions. REST Forex API provides data formats such as JSON, XML and CSV which are suited for developer needs.
We pride ourself on the fact that alongside the developer-friendly TraderMade solution, our reliable and transparent and non-skewed data solutions, are available to be integrated into various infrastructure projects, more information can be found on our Developers Page.
Common use cases for Product Managers is to use live currency rates into products, apps and websites. The nature of the business use case will determine using either the real-time or daily average rates, an example of a travel site that needs live data to instantly convert forex rates within their pricing engine whereas some financial related websites may look for a less frequently updated FX price in order to showcase trends or patterns. These are just some examples of how Product Managers would need data within their daily work.
Due to the internet and online entities, this increasing global exposure also means that price localisation into local currency gives their offering more credence and higher levels of trust, especially when dealing with online payments. User experience and customer satisfaction levels will inherently improve due to these small changes that businesses can make, one-off customers could then become returning and repeat clients therefore giving you the best opportunity to succeed in your business - and TraderMade can help with this process.
Product Managers demand value for money and reliability of service, especially for third-party products and services, and require their data provider to be meeting and exceeding all of their expectations. Cheap and unreliable solutions are available, but generally, as Product Managers are vouching for these services directly, a competitive and market-leading solution is available from TraderMade.
Content API
We provide clean, concise technical analysis, pattern recognition and trade ideas via API. Our content and analysis is easy to integrate by developers and analysts within the existing web applications
Forex Platform
We offer one of the best analytical and technical tools for analysts, engineers and traders who want access to charts, market profiling, price verification tools in the Forex and CFD Market.