We're market-leaders in providing research and analysis and you can now licence our research to increase your clients
In the key times during the trading day our real-time fintech research and analysis solutions will enable your customer to make informed decisions within the financial markets. We have been doing so for decades, our team have a wealth of expertise and experience which we provide to your clients seamlessly.
Clear, concise and consistent and responsive on all devices and operating systems;
Our research and analysis provides live trading signals and alerts 24/5, we use state of the art proprietary software to identify the most important trading information for online Brokers to redistribute to their clients.
TraderMade research provides your traders with resources that influence trade activity and client funding through a one-stop resource hub that is complete with trade ideas, technical analysis, trading signals, trading information plus allows company's logos and branding to be added.
As an Online FX Broker, why use TraderMade research?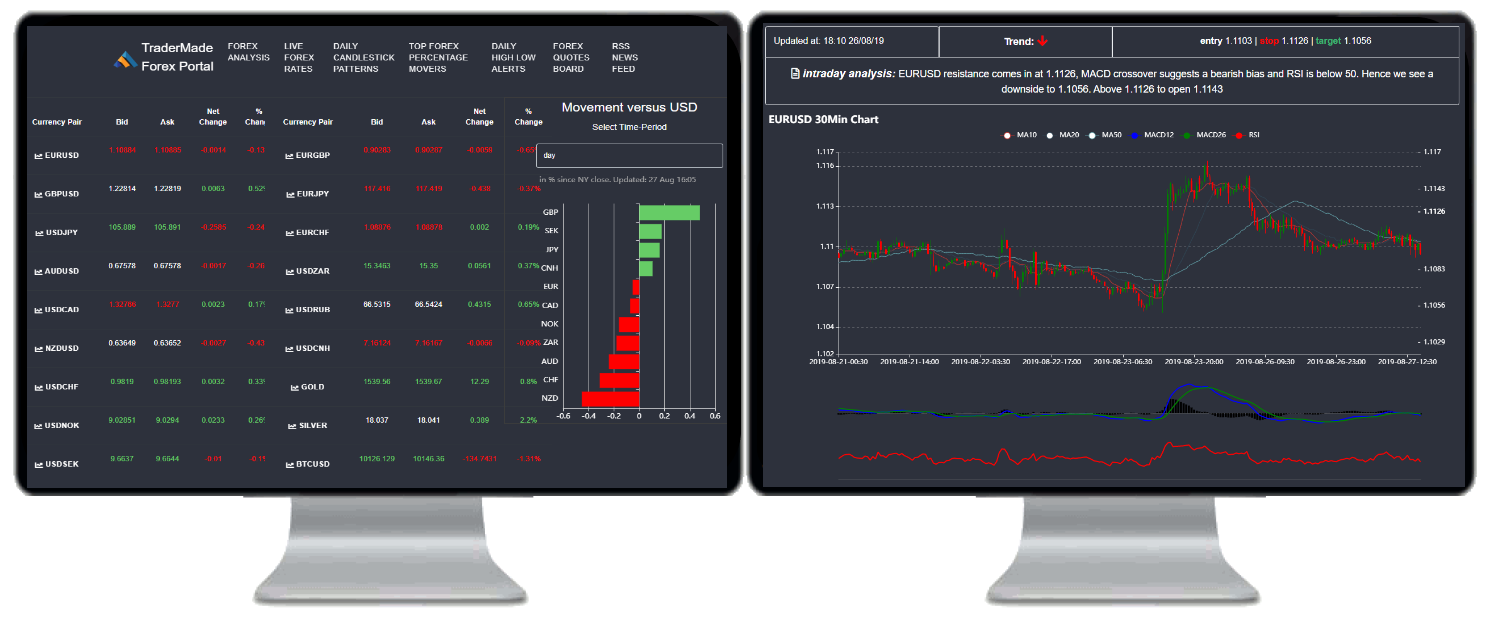 Trusted Source:
TraderMade have been providing institutional-grade research, data and charting products and services for over 35 years to clients all around the globe. Understanding our past is essential to
Research from our customers show that TraderMade research has proven to increase trade volume plus increasing new deposit funds into trading accounts whilst improving customer retention rates.
Institutional-Grade Research:
The same research is posted to our institutional clients. TraderMade advises our FX strategy clients directly with the same content as you see on the service. Our own intraday research is also published through our platforms and via Thomson Reuters Eikon.
Educational Content:
The platform also includes educational content via video, blogs and PDF's.
Pattern Recognition:
Harmonic ABCD pattern recognition providing instant alerts for bullish and bearish Bat, Crab, Butterfly & Gartley formations, complete with automated trade entry, target and exit levels.
Candlestick pattern recognition uses 58 of the most popular candlesticks patterns, using 6 hour and daily timeframes and alerts the end-user immediately. Patterns include Engulfing, Doji, Hammer, Spinning Top plus many more.
Important Trading Information:
Techniques and tools used by our institutional clientele are now available through the TraderMade research portal, Movements versus the USD, Correlation Heat Maps, Standard Deviation tools and summary of important market highs/lows are also included.
MT4/MT5 Integration:
TraderMade can integrate the research service into the MT4/MT5 trading platforms, direct alerts are delivered into the execution terminal therefore keeping your clients within your "eco-system".
Branding:
TraderMade allows your to personalise the application by using your branding and logo.
Premium Charting:
The platform contains custom charting software and is used by market professionals globally. TraderMade charting contains live & historic FX data for all the major and exotic pairs with upto 10 years worth of data as standard - you can also add all the popular studies & oscillators as standard.
Language Translation:
Language translation is available for dozens of languages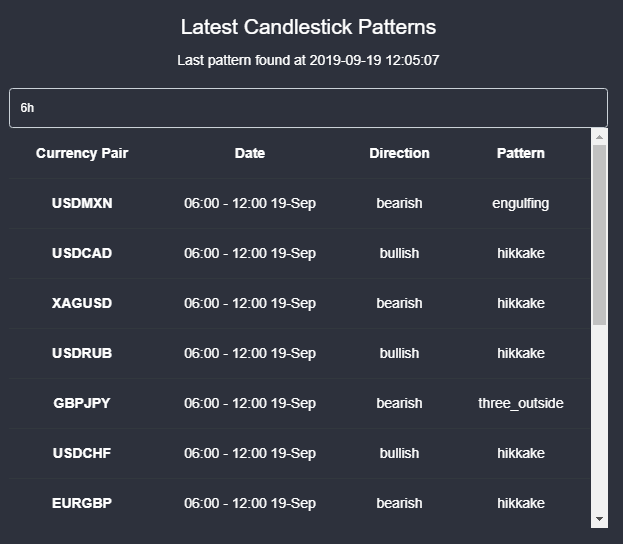 INCREASE TRADING ACTIVITY
Our award winning Technical & Economic research team provide advanced human generated intraday short-term trades ideas in over 50 FX & commodity markets, giving your customers institutional-grade research.
• Engage with your most important clients & give them the institutional-grade FX and commodity research.
• Empower your clients to trade more accurately and more frequently.
• raderMade Research has proven to improve customer retention rates for our current FX broker clients.
• Your customers will be upto date with all market moving information instantly.
INCREASE NEW TRADING DEPOSITS
TraderMade Research ushers a new age of affordable & extremely high quality analysis for retail FX brokerages & FX traders. Use TraderMade Research as a sales tool for current and new customers to increase new trading deposits.
• TraderMade Research has shown that customer deposits increase once our research & analysis is seen by FX brokers clients.
•We ensure the on-going quality & accuracy of our data within the research.
•Increase commissions whilst generating new accounts simultaneously.
•Engage with customers who have dormant accounts by using TraderMade Research.
IMPROVE CUSTOMER SATISFACTION LEVELS
Enhance your customer's user (UX) & customer (CX) experience of your business by "White Labelling" TraderMade with your logo and branding. Make the platform "your own" by using our award winning research.
• Feedback from brokers using TraderMade Research proves that customer satisfaction levels improve instantly.
• Give your retail clientele research that is trusted by central banks & institutions.
•Use your logo for brand familiarity.
•All back-end support is dealt with by us, therefore you can concentrate on the most important element - your clients.
For more information speak to our sales team on sales@tradermade.com or call +44 (0)20 8313 0992.